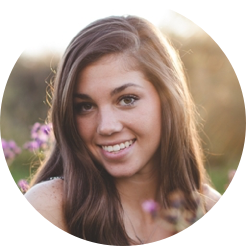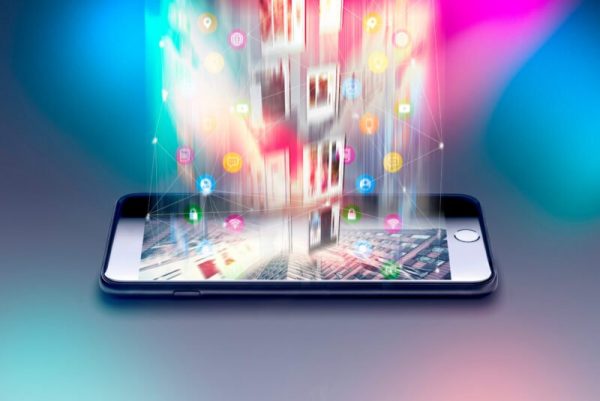 Have you ever wondered why your children are arriving home late? Do you have any idea where your spouse was going after office hours? Is it possible to know if your employees are working diligently? These questions come in the mind of every person at least once in your lifetime, and you're not alone. The advent of digital age makes almost everything uncontrollable  and some of us urgently want to know what's happening on someone's digital life. Scroll down the article and you'll learn smart ways to spy on Android phone for free and find out the truth.
Why spy on someone else's Android phone?
Parents are often on the fence about handing over smartphone to their children. No one can deny the huge benefits the cell phone brings, but on the other hand, smart devices often turn into a rather distracting piece of technology. Children who spend a large amount of time online can expose to adult oriented adult or disclose certain sensitive informtion. But if you know what your children are doing online and what kind of information they share, you'll be able to create a safer digital environment for them.
Employee managment is of great importance to business owner. People often slack off when no one is watching them. Tracking your employees and ensuring they work diligently can often be a rather challenging task. Cell phone spy app makes it impossible for the workers to waste time online or to wander aimlessly around the office. Moreover, you'll be able to see if someone shares sensitive information with rivals, thus protect your company interests.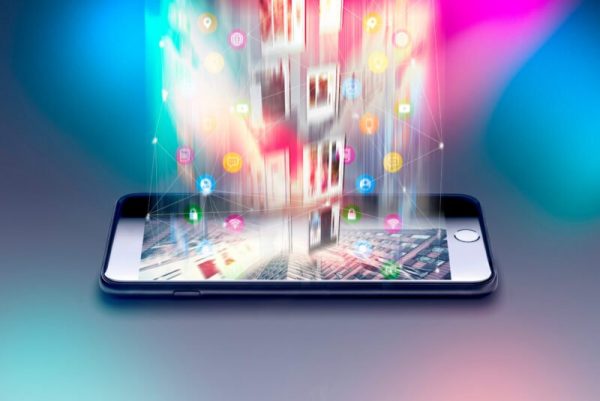 How to spy on Android phone using Google account?
One way of monitoring Android phone is to use the built-in Device Manager feature using Google account. It allows you to track a target's location, make it ring, lock the phone and erase the phone's data. You should make sure the target device is connected to the internet. For this method to work, you will need the credentials to the Google account that's connected to Android Device Manager. Here's how you can do:
From any web browser, visit google.com/android/devicemanager
Enter the Google account credentials associated with Android you want to spy on
You can access to the precise location of the target and you have the option to ring, lock or erase.
How to spy on Android phone using third-party app?
If you are looking for a solution that offers a wider range of features and requires no Google account credentials, spy app such as Chamspy Pro is your go-to choice. It's a comprehensive app that gives you full insight into the activities of target phone. You can remotely spy on Andorid phone for free. This Android phone tracker app comes bundled with features:
Track GPS location of the phone
Read all sent and received, even deleted messages
Track call logs and record phone calls
Monitor social media apps like WhatsApp, Facebook and Instagram
Take screenshots of any Android phone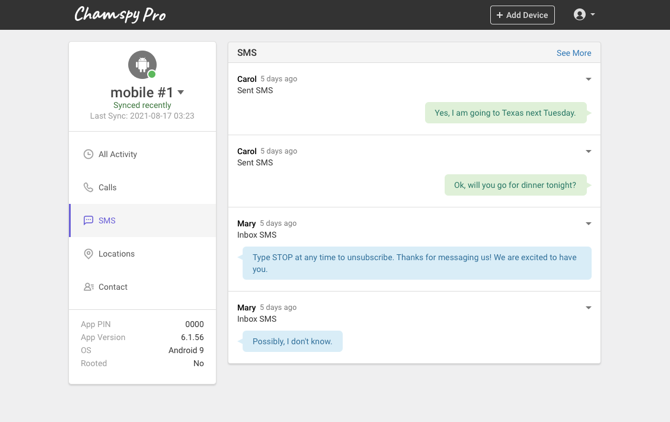 With this solution, you can learn the most about your loved ones. You'll know if your child is communicating with wrong sort of people or accessing inappropriate content. People in relationship can make sure their spouse is not sending illicit messages to another woman or man. While employers can ensure their employees are working properly during office hours.
The presence of mobile spy app is almost untraceable on a cell phone. It runs in the background and does not drain the battery. The target has no way to understand that someone is monitoring their phone activities, as they cannot see any signals that this is occurring.
All it takes to monitor Android phone is a few steps. You just need to create your account and install this cell phone monitoring software on target device. Once you set it up, you can log into your account and check the phone activity.
Can I spy on a cell phone without installing software?
No, physical access to target Android phone is required, no matter which method you employ. If any cell phone tracker app claim to spy on Android phone without app installation, it is making false claims. Some may consider the phishing technique to attach a smartphone by manipulating users to follow malicious links. However, it requires advanced computer and technical skills to achieve.
Is it legal to spy on other Android phone?
Chamspy Pro application is designed to help parents keep their kids safe and employees productive. Please make sure that your intentions to use this application meet the following legal requirements:
You want to monitor your own device.
You want to use Chamspy Pro as a parental control solution for monitoring your underage kids.
You want to monitor company-owned devices of which employees are aware of being monitored.
It is your responsibility to determine whether you have prior consent to spy on the device. It is also your responsibility to determine which disclosures, notifications or agreements may be necessary in your jurisdication, as applied to specific facts in which you want to use spy app.
The bottom line
There are times when you need to spy on the phone of your child, spouse or employee. Whether your legitimate reasons are, it's better to employ a reliable solution without wasting time and disclosing important information. Mobile spy app like Chamspy Pro can serve your exact purpose and upload all the data to your online dashboard. You'll be able to view the phone activity in real-time.