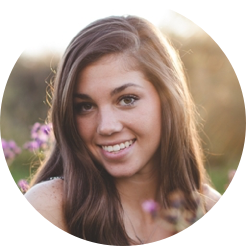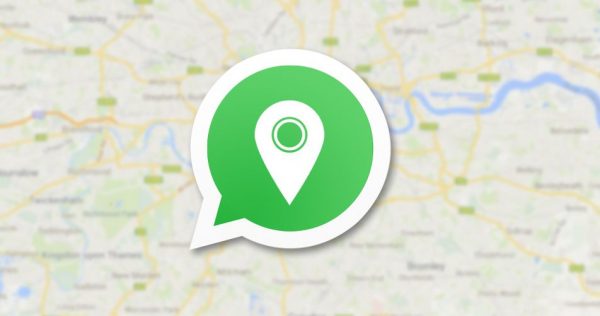 Gone are those days when you need to hire a private detective to follow the movements of people close to you. Technological progress makes it possible to find someone's location without any hassle. You can either make use of inbuilt feature of WhatsApp or install a gps phone tracker. You even can create a tracking link or enter IP address to track someone on WhatsApp. If you are interested in this, keep on reading and learn 5 smart ways to find someone's location on WhatsApp.
When will you find this feature useful?
If you want to track your friend to provide them with real-time directions, it's better to share your location with them. But if you need to locate a rebellious teenager, you can resort to a cell phone tracker with stealth mode. Your target may never find out they're being tracked. Also, you can know if your employees are indeed stuck in a traffic jam and do not sneak somewhere.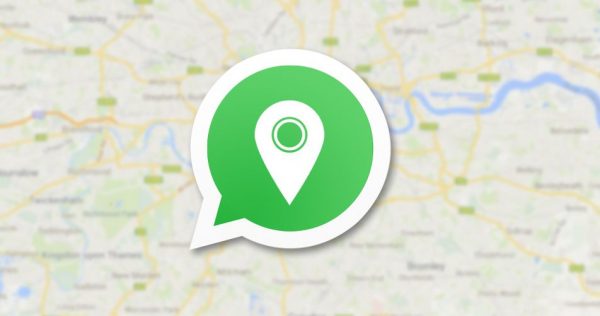 The easiest way to find someone's location through WhatsApp is the location sharing feature. It allows you to share your location in both one-on-one messages and group chats. Once you share your own location, the person can easily do the same. This feature is especially useful for coordinating group events or meet-ups. Here's how you can track someone on WhatsApp:
Initiate a chat or group chat in WhatsApp then tap on the attach file symbol
Click on "Location" from the menu and choose "share live location"
Select the duration to share location and tap "send". You can share the location for 15 minutes, 1 hour or eight hours.
Henceforth, you can see the exact location of the phone using Google Maps. If the request is sent to a group chat, everyone in the conversation can see the position on the map. To see someone else's location, the other person has to agree to share their location with you. Once done, their name will appear on the same map.
How to track someone on WhatsApp without them knowing?
Here comes another easy-to-use method to find someone's location on WhatsApp. You can look into a reliable third-party cell phone tracker – Chamspy Pro. This all-in-one application lets you find someone location on WhatsApp without them knowing and comes with plenty of exceptionally helpful features. With the help of the solution, you can remotely track the location from the online dashboard. All location information are uploaded in real-time and you also can check the previously visited place. For this to work, you only need to:
Visit chamspy.net and create your account
Install the app on target device
Log into your account and start location tracking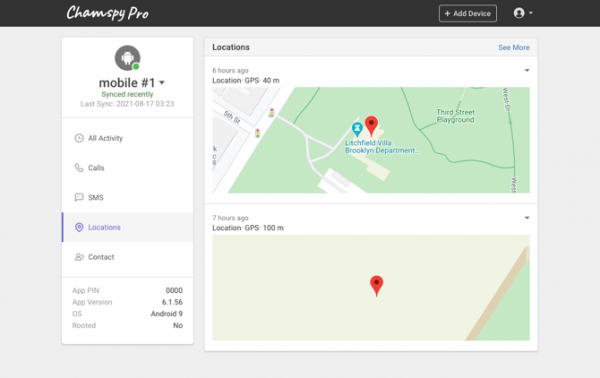 Technical skill is not required to use this program. Once you set it up, the tracking app stays hidden on target device and does not drain the phone battery. The person will not notice the presence of the app. It also gives you the ability to spy on WhatsApp messages of others, view call logs, record phone calls, spy on social media apps and much more. All it takes to avail the benefits of Chamspy pro is a few steps and you can act on quickly.
How to track WhatsAppp location via command prompt
Some may be familiar with command prompt, but this option doesn't apply to everyone. It can only work with WhatsApp Web and you'll be able to track someone's location on WhatsApp. However, you need to be tech-savvy to employ this method. Simply follow the steps to track WhattsApp location through command prompt:
Step 1: Open WhatsApp web and start a chat with the person you want to track to obtain their IP address.
Step 2: Close all the background apps using the Task Manager. This can be done by pressing 'Win+R' keys together. Type "cmd" to run the command prompt.
Step 3: In the command prompt that appears, type in "netstat-an" and hit enter. Write down the IP address.
Step 4: Go to http://www.ip-adress.com/ip_tracer/ and enter the IP address to determine its approximate location.
How to find someone's location on WhatsApp via tracking link?
You're also given option to send the tracking link to the person you wish to locate. The tracking link will provide you with information about the target's whereabouts. This method might require a bit more work on your side, but it is effective even if the person has declines your location sharing request.
Create a free web hosting account through My3gb, Hostgator and 000webshot.
Log into your hosting account and click on "File Manager".
Download the ZIP file names "Tracking ZIP File".
Extract the file then upload the files in the root (public _html) folder of the file manager in your hosting account.
Send the link to the person you wish to locate. It will be named: Techhacks.my3gb.com.
All info about the target person's location and the device will be stored in the log.txt file found in your root folder.
How to find IP address on WhatsApp via InspectLet?
Another option you can consider is Inspectlet that allows users to track the IP address of any person you're chatting with on WhatsApp. This service is mainly designed for tracking website traffic and creating heatmaps, but it also can be used to track or locate someone on WhatsApp.
Visit https://www.inspectlet.com/ and create your account.
Log into your account and you will be provided with a tracking code that you can send to target person.
Once they open the link with the code, InspectLet will begin to send you the location of their device and other data.
Final thoughts
The most hassle-free way to find someone's location on WhatsApp is to ask him to share the location with you because it comes with no expense. But if you want to track someone without them knowing, you can take Chamspy Pro into consideration. This comprehensive app gives you complete control over target device and enables you to track someone's loccation in real-time. Just go ahead and give it a try! If you want to find someone location without installing any app or software, you can try a mobile number tracker-GPSTracking.