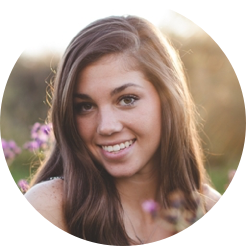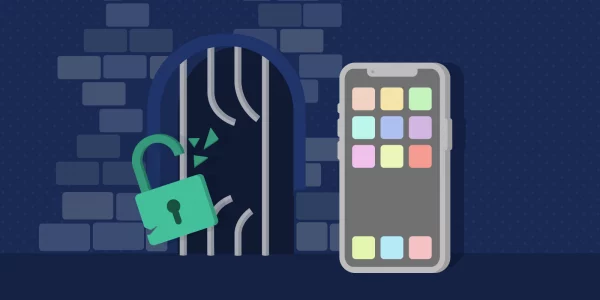 These days, when we talk about kids, safety has become the biggest concern for most parents. Safety not only means the physical security of the child but also from the dangers that they will encounter while surfing the internet. At the same time, spending too much time using smartphones and the internet can affect children in many ways. So, to monitor the problem faced by loved ones, spy apps are helpful for both Android and iOS devices.
Still, hesitate about how to spy on an iPhone without jailbreaking or rooting it? Don't worry too much, in this write-up, we are going to teach you how you can monitor an iPhone without jailbreak with the help of different spy apps in 2022.
What is jailbreak on an iPhone?
Well, before we dive into today's discussion, let us explain what is jailbreak and how it works to spy on an iPhone first. As you may already know, jailbreaking lets iOS users remove software restrictions from Apple operating system so that users can install apps that are not available in the Apple Store. What is more, jailbreaking allows Apple users to gain more privileges by getting root access? To understand jailbreaking an iPhone thoroughly, below are some of the reasons why you should not jailbreak an iPhone. Take a closer look.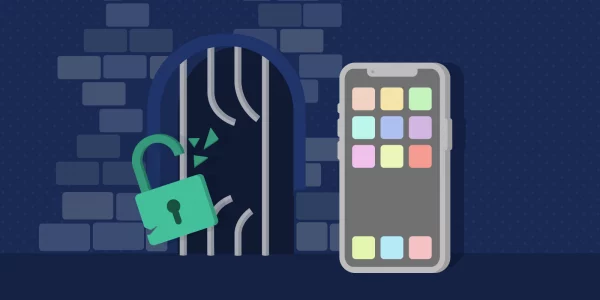 Potential Drawback of Jailbreaking an iPhone:
Come with malicious software.
Prone to viruses and attacks online.
The jailbreak process can damage the phone system.
There is no guarantee and warranty given for jailbreak phones.
Fail to update your iOS devices to a newer version of the software.
And much more…
Now that you know how risky it is to jailbreak an iPhone, then, if you have to spy on iPhone, what kind of spy apps you should opt for? Let's check out the next section.
How to Spy on iPhone without jailbreak?
If you are looking for the best spying software to monitor an iPhone without having to jailbreak it, you can find many on both the internet and the market. Some apps cover basic features while the other apps have advanced features. For your convenience, we have tested and listed out the best spying app for iPhone without jailbreak.
However, kindly note that most of the apps that we are going to introduce are paid apps as they usually have better functionality, reliability, stability, and customer support than any other free iPhone spy software. The apps are listed below along with their details: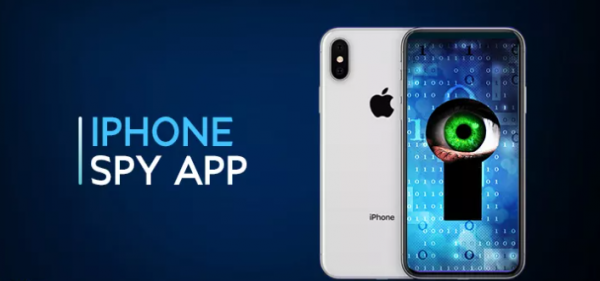 Chamspy Pro: The Best iPhone Spy Solution Without Jailbreak
Search for the most effective spy app to monitor an iPhone without jailbreak? Then, Chamspy Pro is sure to be your best friend. The cell phone tracker by Chamspy Pro comes with extensive iPhone spying features that help keep tabs on all activities of iOS devices like a real pro. It lets users track phone location, set geofence alerts, block inappropriate apps, disable in-app purchases, and many other phone engagements. More importantly, it works in absolute stealth mode without bothering to jailbreak your device or the target device, making it the best iPhone spy option on the market. Now, have a quick peek at some of the advantages and disadvantages.
Pros:
Wide range of advanced features.
Remote control dashboard panel.
Completely invisible.
Easy setup process.
Real-time spying.
Cons:
No free trial version available.
Installation needed.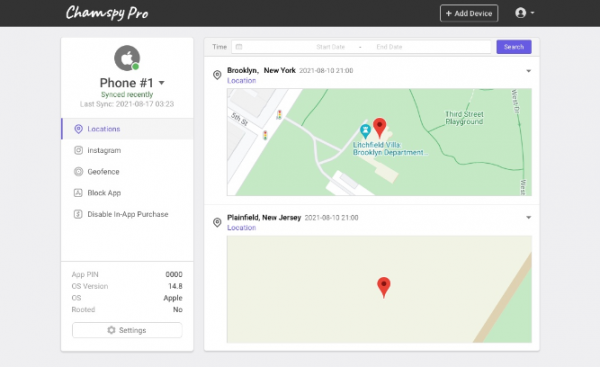 Chamspy Pro is available in two different versions. If you choose to become one of the members of Chamspy Pro, you will get a 24 hours trial for only $0.99. At the end of the 24 hours, the subscription plan will be automatically renewed to the $39.99 per month package unless you cancel beforehand. The cost of all the versions to spy on the iPhone is listed out below.
Pricing:
24-Hours Trial: $0.99 for 24 hours.
Monthly Plan: $39.99 per month.
How to monitor an iPhone without jailbreak using Chamspy Pro?
Spying on an iPhone has never been so easy! Here is what you need to follow to spy on an iPhone without jailbreak using Chamspy Pro:
First and foremost, navigate to the Chamspy Pro official website and sign up for a new online account.
Secondly, take a few minutes to download the app on the target device according to the given instruction. (No jailbreak needed.)
Lastly, log in to your account and start monitoring the target iPhone from your dashboard.
Isn't that amazing? With the help of Chamspy Pro, you will get to know a wealth of information at your fingertips and gain complete peace of mind. No more hesitate if you happen to need to keep track or keep tabs on your loved ones' safety.
Other iPhone Spy Apps Without Having to Jailbreak
In case the mentioned above app does not fit your need, there are still other spy apps for you to try. So, here are a few of the apps that can also be used to spy on a phone below:
eyeZy
uMobix
KidsGuard Pro
mSpy
Cocospy
Spyic
Conclusion:
With the right spy app, you no longer need to spend much effort and a lot of money to spy on your young children, spouse, or friend's iPhone device, even without jailbreaking. By doing so, you can easily and quickly get to know what is going on in your loved one's digital life. That is all. Hopefully, you found this article helpful. Do let us know in the comments below if you have other recommendations!