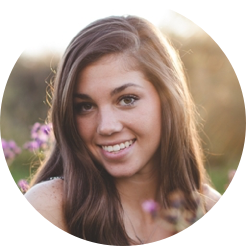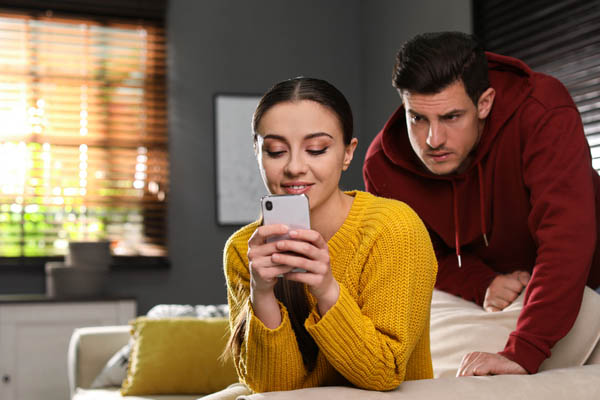 When it comes to why someone wants to spy on their spouse's phone, there are many and various reasons. Maybe it is your wife or your husband's. However, for whoever you wish to track, we completely understand that you are doing so just because you suspect that your life partner is cheating on you, or maybe you just want to keep an eye on his or her online activities.
No matter what reasons, here, in this article, we have covered you with several smart and effective methods that can be used to check wife's phone without her knowing. In the following part of the article, you will know and learn some of the best ways to track a wife's phone such as using a cell phone tracker as well as some tips for improving the relationship with your loved ones whenever and wherever you doubt whether he or she is cheating on you.
Why Does Husband Need to Spy on His Wife's Phone?
Have you ever been curious about who your wife keeps texting on her phone? Or have you ever been doubtful about your wife's whereabouts? If so, we would like to tell you that don't worry too much, as today's technology enables you to find those things out.
But, wait, why do people want to spy on their wife's phones? Actually, a spouse would like to monitor the activities of their partner on their phone just because they are trying to look for the evidence of an affair, and, spying on her phone gives a lot of information about it. Moreover, while tracking on the wife's phone, they can even find out when and where she leaves work and gets back home, or, even worse, sees someone else. In a word, these may be all the possible reasons why husbands spy on their wife's phones.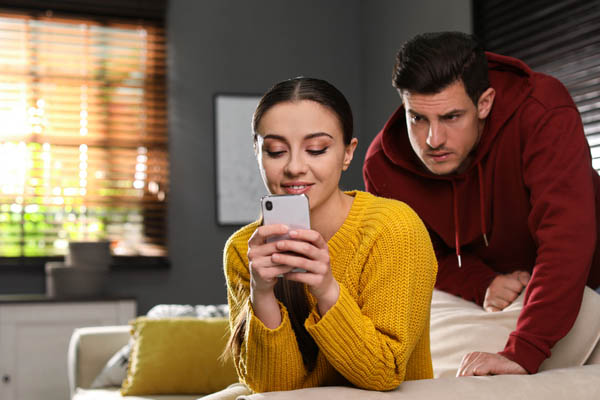 Believe it or not, we have also gathered some common things husbands say before investing a tracking software, for example:
True Stories from The Internet
"To tell the truth, I have nearly been married for 5 years now, But, I can't feel like my wife's been giving me the attention that I deserve lately. She is like always busy with her phone all the time. I don't know what is wrong with our relationship. I just want to make sure that everything is okay. " says Ian.
"Well, I am usually busy with my work and I have to work a lot to feed my family. However, my wife is the one who is always home with the kids. I can't fully trust her when I am apart, so I want to be able to spy on her phone and figure out whether she is cheating on me. " This is what Ben has said about all his concerns.
How to Track My Wife's Phone without Her Knowing?
Luckily for you, there are different ways to get the information you want about your wife's phone. For instance, to remotely view and listen to all incoming/outgoing calls, read all sent/ received SMS interactions, track current location and see location history, spy on-trend social media platforms, insight all photos stored on the wife's smartphone, and more. To get all these jobs done, all you need is a cell phone tracking app. Such an app will let you find dozens of secret information on her phone.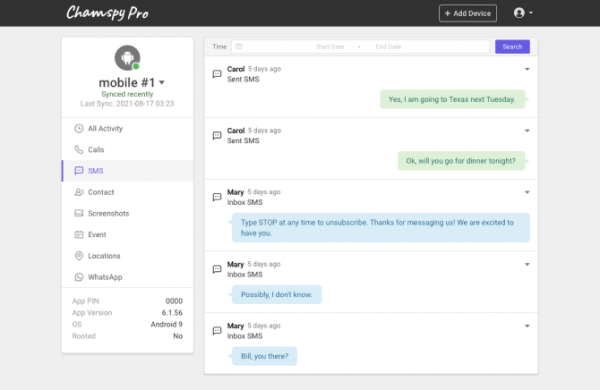 The Best Way of Spying on Wife
If you have enough evidence and you are sure that your wife is cheating with someone, you can easily monitor her phone and see where she ups to. While considering "How to track my wife's phone?", as we have said earlier, you can use a mobile tracker app to spy on her cell phone online activities. However, do remember to use a device that will not give her the chance to detect what you are doing. For this to work, we would recommend you to give Chamspy Pro a try, which is the top choice to pick a great hidden spy app.
Chamspy Pro
This is one of the best and most popular apps for tracking a phone. Chamspy Pro goes beyond all the basic cell phone trackers on the market today. This great app lets you know exactly what your wife is doing at any given time, importantly, it runs on the device to track all activities without being detected via your cell phone or web browser!
Therefore, you can freely manage calls and review texts, as well as other online engagements. Chamspy Pro makes it easy for people to keep tabs on their loved ones' phones online and offline. What's more, one can even see the deleted files and photos on the target phone. Also, this app is hassle-free to install within minutes and easy to use.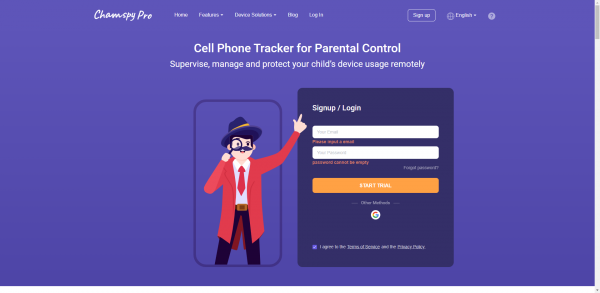 How Can I Install The Cell Phone Tracker App?
For most spy apps, the installation process for spying on cheating wife apps is quite simple. Let's take Chamspy Pro as an example, for this app to work, all you need to do is just to install the app to your wife's phone, where you may be also required to enter your email address and password so that the app can send you the reports on time. Here is what you need to follow when downloading a spy application:
Installation Guide
Become a member of Chamspy Pro with your email account.
Simply download Chamspy Pro from its official website on the target phone.
After installing, you will be able to view whatever your spouse is doing online.
Choose to view the calls, SMS, or location as your requirements.
As you know by now, Chamspy provides you with lots of useful information as mentioned above. For you, you need to choose the right app based on your needs. If you are seeking an app that can help monitor your wife's phone without being noticed, then Chamspy Pro is the best way to get started. It supports iOS and Android devices and works in stealth mode.
Tips on How To Improve Relationship With Your Loved Ones
Although there are numerous tracking apps and software that can be used to find out what a spouse is doing behind back, however, what if those apps fail to work out the best answers for you? Instead of relying on spy apps, we would like to suggest you talk to your partner directly when he or she has just admitted to cheating on you. Keep in mind that spouses should be honest with each other and always try to understand what your loved one wants and needs. If you like this post, do let us know in the comment section below!