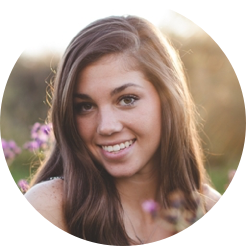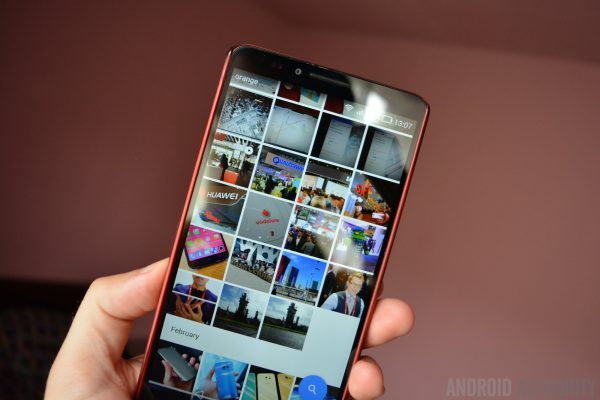 Kids are getting easier access to the cyber world where they can explore delicious local food, meet new friends and acknowledge international news. When they see some great pictures on the Internet sent by their friends, they will not hesitate to save them in the phote gallery. At the same time, when they explore something interesting, they just take photos to record the wonderful moments. When they look through certain notifications, they can just take a screenshot instead of writing them down. How convenient and quick the way is! Not only our kids but also us are enjoying the advantages brought by technology. However, hidden hazards are approaching our kids through the photo gallery, which indicates our need to spy kids' saved photos on their cellphones.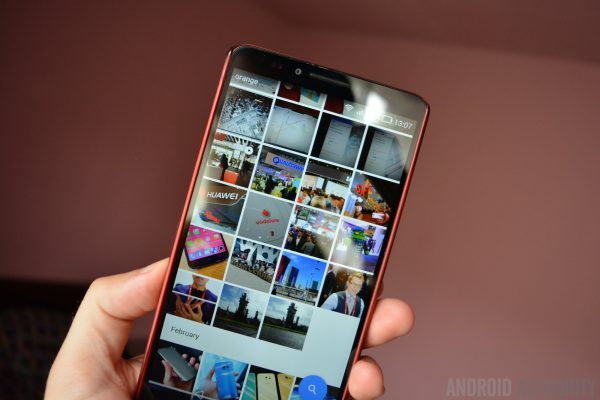 Why should we spy kids' saved photos?
There are many resources of the saved photos on kids' cellphone. They downloaded the photos from various online resources, among which might contain our personal information and some private photos. Unfortunately, hackers might exploit the use of the Internet. Sexual predators and cyber criminals target teenagers and steal their personal information, including photos and images in order to blackmail and bully them. Our kids might be afraid of talking with us, fearing that we will scold them for cursoriness and weak self-protection awareness. This might be discovered until our kids grow up or we detect it by accident. Blackmailing and bullying might have a lasting and disastrous effect on kids' growth. What's worse, some kids are tortured and might choose to commit suicide at the end. Therefore, spy kids' photo gallery can help us spot suspicious photos and take precaution action to avoid the annoyance of cyber bullying.  But how? By employing phone spy app like Chamspy Pro, you'll get easy access to the phone gallery of target device remotely and easily.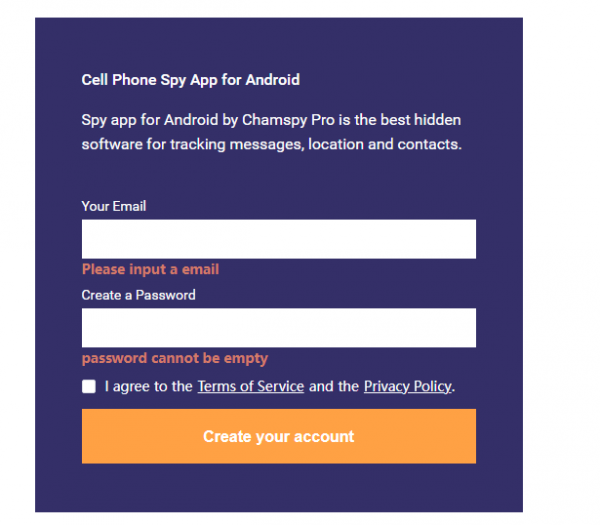 How can we spy kids' saved photos?
Armed with specifically designed features, you are allowed to monitor information on the target devices remotely and easily. It involves abundant tracking activities including call log, real-time location tracking, message log, photo, social media message and other innovative benefits. With this reliable parental control app, we, as modern parents can be dispelled unease and get peaceful mind.
Taking advantage of this reliable parental control app, it can spot suspicious pictures on target phone and allows you to take immediate action, protecting your family in the long term. With Chamspy Pro, you will be able to:
Capture all photos stored up in photo gallery
View the photos taken by the cellphone camera
Master the detailed information of the photo including date and time
Browse the downloaded photos from other platforms
Download and save photos from the target gadget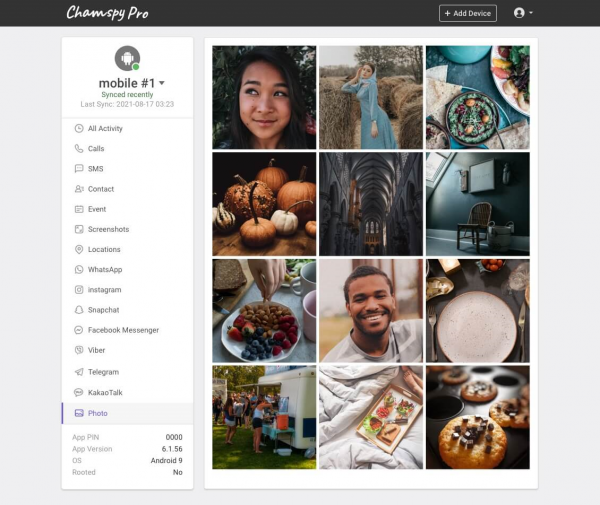 Chamspy Pro will instantly update all the saved photos on your dashboard online, which allows you to spy kids' photo gallery no matter where we are. More crucially, we can view discreetly once we turn on the stealth mode. You can discover the convenience and simplicity of using Chamspy Pro by three steps:
Create your account via your email
Download and install the software on the target digital device (Both Android and IOS are available)
Log in your account and view the online activities of our kids
Is it legal for us to monitor our kids via parental control app?
Many parents might raise this question, because it sounds like we are intruding our kids' private space. However, it is legal for us to spy online activities of our underage kids through parental control tool. For mature children, we need to get their approval before our monitoring activities.
Wrapping up:
Our kids are the more valuable property for a family, we should try our best to protect them both online and offline. We can furnish them with proper guide on cultivating good online behavior, which paves the way for their further development. Nevertheless, although spying online activities through parental control apps can certainly be our great helper, forming a harmonious relationship and keep good relationship with our kids is of great significance in developing proper Internet behavior.