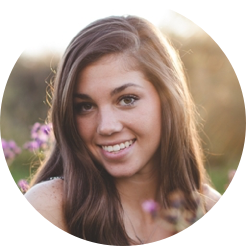 Have you ever been suspicious about your husband? Have you ever doubted his whereabouts when you are not by his side? Generally, men are more prone to have an affair in a marriage. Therefore, your suspicion might have its cause.
In this digital age, it is hard to cheat on your spouse without the help of a smartphone. If your husband is cheating on you, you can easily find out the truth by monitoring his phone. But, here comes the question, how to track your husband's phone without him knowing? This is not as hard as it sounds, you can follow this guide as we will share with you a comprehensive way by which you can track your husband's phone 24/7 without him finding out about it.
Is It Possible to Track My Husband's Phone?
Let's cut into the case directly – Yes, and it is entirely possible to track your husband's phone without letting him know. To track your husband's phone, you can try to use any android tracking app that we are going to introduce later in this post. Once such an app is installed on the target person's device, it will keep monitoring internet activity as well as the details of your husband's device. More importantly, all the information would be uploaded to its web servers from where you can remotely track your husband's phone.

How Can I Track My Husband's Phone?
When you look for a android tracking app online, you will find numerous and various results out in the market. However, do android tracking apps really work? Frankly speaking, there are not many of these apps that actually work, and most of them deliver inaccurate information and waste a lot of time without having the job done. That is the reason why you should stick with the app that we are going to recommend below. It is clean but comprehensive to use for tracking a phone.
Champy Pro – The Nightmare of Cheating Spouse
As the name suggests, Chamspy Pro helps in catching a cheating husband like a real pro and it is the most widely used phone monitoring solution on the internet. You can use it to keep tabs on your husband 24/7 without letting him know about it. Plus, this professional tool can monitor your husband's phone whether it is an Android or an iOS device.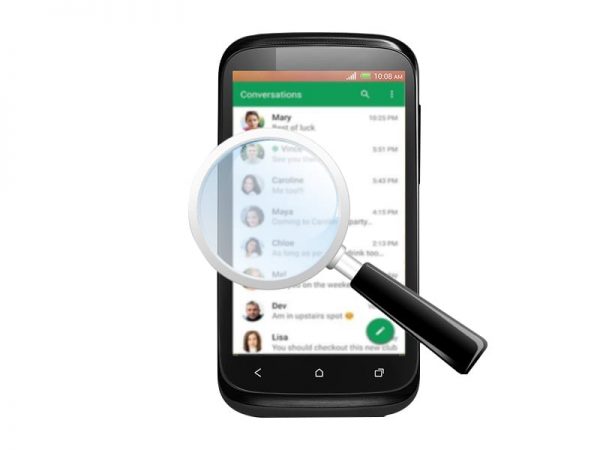 Why Women Choose Chamspy Pro to Track Their Husband's Phone?
You got more than just a phone tracker with Chamspy Pro but also tons of useful tracking features such as viewing and recording phone calls, reading SMS and MMS conversations, tracking current location, taking screenshots, monitoring social media platforms, etc. Here are some of the reasons why people love to use Chamspy Pro to track husbands' phones.
Easy-to-use web-based interface: After finishing all the installation steps, you can use Chamspy Pro on your phone or PC as you wish and view info with its dashboard.
No jailbreak needed: It works without the need to jailbreak the iOS devices.
100% security and reliability: All the private data will be stored on Chamspy Pro servers and it is invisible to everyone.
25+ features: Chamspy Pro comes with tons of useful features to make sure that you won't miss any details on your husband's phone.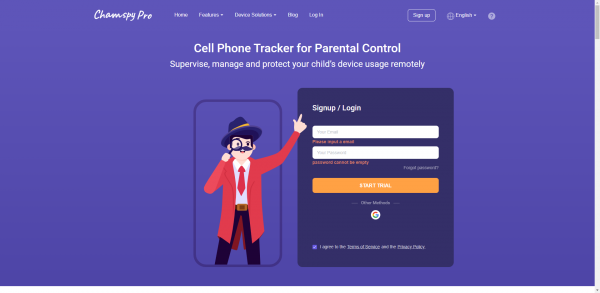 How to Track My Husband's Phone Remotely Without Him Knowing?
As we have said earlier, it is possible to track your husband's cell phone without being noticed so that he would never find out you are tracking him. Wait, how?  How Chamspy Pro works without your husband knowing? This is because the app runs only in the background and doesn't trigger any notification. Hence, you will no longer need to access your husband's phone after the first installation, helping you to track someone's phone location without them knowing.
Spolights of Chamspy Pro
If you wish to track your husband's cell phone, these things might useful for you:
Gps location tracker: This feature keeps you updated about the real-time location of your husband around the clock. You can also learn about his recently visited locations.
Geofencing: It lets you set safe zones on your husband's phone on the map. Once the phone enters or leaves these zones, you will soon be alerted.
Social media tracking: Read all your husband's secret conversations on all social media platforms is possible.
And more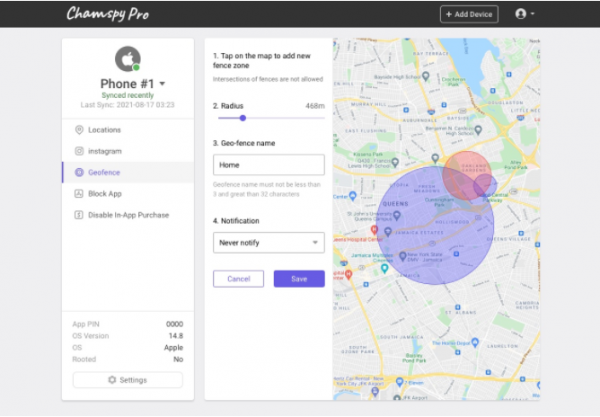 To track your husband's phone with Chamspy Pro, the whole process is very simple and just takes you a few minutes. Of course, if you are man, you can use this phone tracker to track your wife's phone activities.
Here is what you need to follow to monitor your husband's phone:
Sign up for Chamspy Pro and pick a subscription package.
Download and install the app to the target person's mobile device.
Start monitoring your husband's phone.
Log in to your online account to view whatever you need from the Chamspy Pro web dashboard.
Can I Install Spy Software Remotely?
Nope. And it is very clear that you can't install spyware on someone's phone remotely. For instance, to track your husband's cell phone, you need to have physical access to download spy software on his phone. In case you want to track his phone without being detected, Chamspy can do you a favor as its icon can be hidden after installation and it works anonymously in the background.
Endnotes
Now that you know how to keep track of your husband's cell phone without touching it, as you can see, tracking someone's phone is quite an easy task if you use Chamspy Pro. In this way, anyone can learn how to spy on a cell phone however and whenever needed. If you think this article is helpful, don't forget to share it with your friends right away!