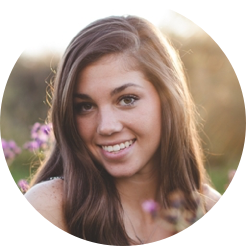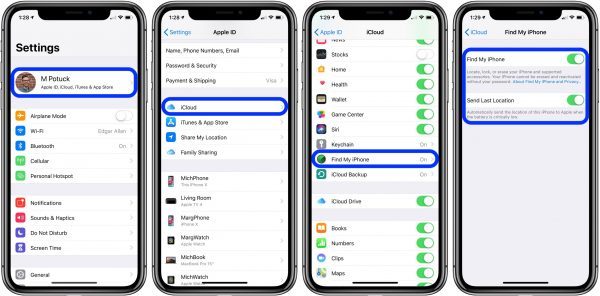 Losing your iPhone can be a challenge for you emotion and finance. On one hand, a strong sense of insecurity will be overwhelming you for you might under the risk of leaking your personal information. On the other hand, it might be costly for you to replace with a new iPhone. Fortunately, the modern world boasts multiple tools to help you track your lost iPhone, minimizing your loss when you iPhone is lost with data protection. This guide is to instruct you to track your lost iPhone as soon as possible.
Before you lose your iPhone:
It is important for you to take precaution measures before you lost your iPhone for mitigating the negative effect. Therefore, you should set up your iPhone before you lost it. Here is a list for you:
Set a passcode: It is the first defensive line for your data security on your iPhone. Supported by advanced technology, you can set and activate the passcode not only by digit number, but also finger print and facial recognition. Biological characteristics are hard for people to imitate, which add the difficulty for thefts to get access to your phone.
An enabled location service and Find My iPhone, if you want to track iPhone location when you lost your iPhone, it will be a must for you to enable your location service and Find My iPhone feature, you can check the feature by following the below steps:
Head to "Setting" and tap your profile
Stroll down and tap in "Find My iPhone"
Make sure that Find My iPhone is on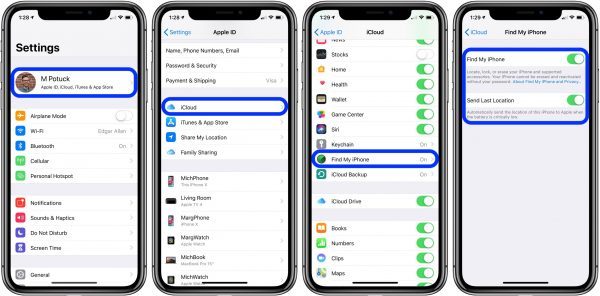 3. Ensure extra security via switching on "Send Last Location" for extra security. It will send the last known location to Apple when your battery dies. Another way is to turn on Find My                      network, allowing your iPhone to be tracked when it is offline.
4. Set up alerts. You can set up alert which will let you know if you leave you iPhone behind, helping you to find your lost iPhone with the least delay.
Head to Find My app
Tap on" Device" icon
Choose your iPhone
Turn on" Notify When Left Behind" feature and then you will get an alert if your iPhone is left somewhere when you leave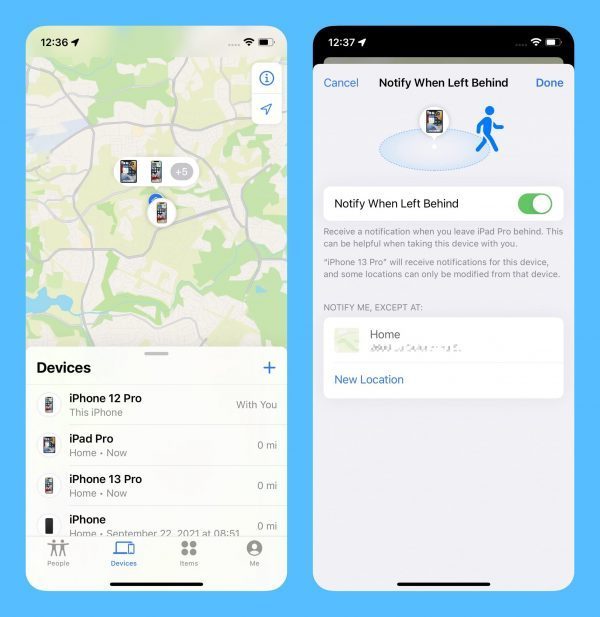 When you lose your iPhone:
When you are confronting with the loss of your iPhone, don't be fret! You should keep in mind that you have set up above steps and you just need to let Find My to do the rest of work for you. Logging in Find My iCloud with your Apple account will be the first step for you to take when you lose you iPhone. It has the power and is connected to network, Find My will be able to track iPhone location. If you iPhone is off or low in power, Find My can still find your lost iPhone by showing you the last known location for 24 hours. Other steps for you to take:
Activate the Lost Mode
Apart from tracking iPhone location, you can also lock the device with an activation of the Lost Mode. Upon enabling the Lost Mode, the screen will display a phone number and message, disabling everything on iPhone. The message enables the finder to reach you as soon as possible. Just click in the "Call" option on the screen, the finder can contact with you without unlocking your iPhone. To better safeguard the security of your iPhone, the Lost Mode will disable credit card linked with your Apple Pay, which can prevent you from financial loss. Other features like Siri are also inaccessible to others.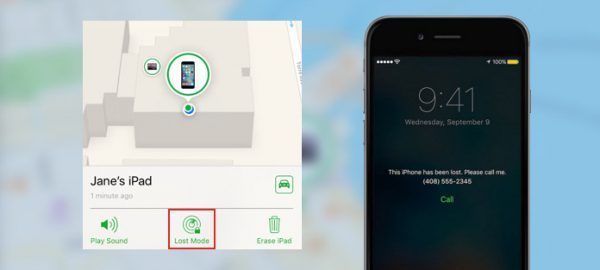 Play sound
This is a function which is useful for you when you have misplaced your iPhone nearby you. "Play Sound" help you find your iPhone with a specific sound.
Erase data
As you don't want to lose all your data, this might be the last solution for you to adopt. If you have never expected to get your lost iPhone back, you can choose the wipe out all your data remotely with the "Erase data" feature. This might be a last solution for you. You will gain a peace of mind because you won't worry about the leakage of your information.
Note: Lost Mode and Erase data can only be available when the iPhone is on and has a mobile or Wi-Fi connection. The functions will be suspended when your iPhone is off or unable to connect to the Internet.
More tips for you to find your iPhone-The help of the Location Tracking Apps
As Find My iPhone can just provide you with the accurate location of your iPhone, it might not track your lost iPhone when it is held by someone who is moving. Thanks to the third-party mobile trackers, you can track iPhone location in no time. Mobile phone tracking might require a download or installation on the mobile device and then it can present you with detailed information of your lost iPhone. Among the numerous mobile trackers, we have selected some trustworthy and safe-to-use location tracking apps for you here:
Tool 1: Localize. Mobi
With full focus on location tracking, Localize. Mobi has gained the praise from customers for its ease of use. Featuring tracking phone via cell phone numbers, it can be very convenient and easy for both tech savvy and green hand. Both Android and Apple can activate the tool. Here is the way you track iPhone location with Localize. Mobi:
Type in the phone number of your lost iPhone and text the message.
The tool will send the message to your phone
Tap the link and you will be able to track iPhone location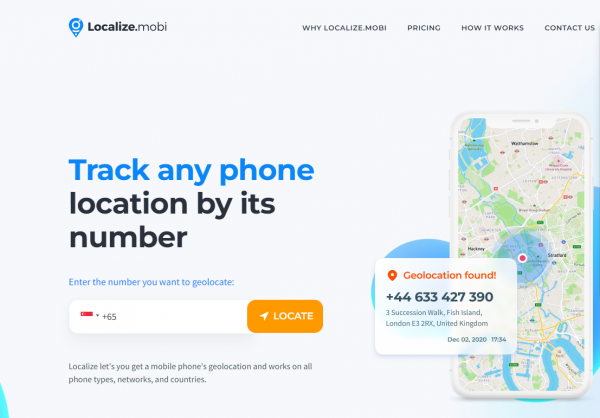 Tool 2: Chamspy Pro Location tracker
Compared with Localize. Mobi, Chamspy pro is more than a location tracker with a wide range from functions:
Location tracking app to help you track iPhone location
Monitor incoming and outgoing phone calls to detect and block unwanted scam calls
Track sms text messages as well as sim card change
Social media supervisors to help you monitor and back up the messages
Help you stay in hidden when you are tracking your lost iPhone
With four steps can help you activate the Chamspy Pro to track iPhone location:
Set up your account by offering your email
Download and install the app on your iPhone before you lost it
Log in your account on the desktop or another mobile device
Select " Tracking location" and start to track the lost iphone using GPS technology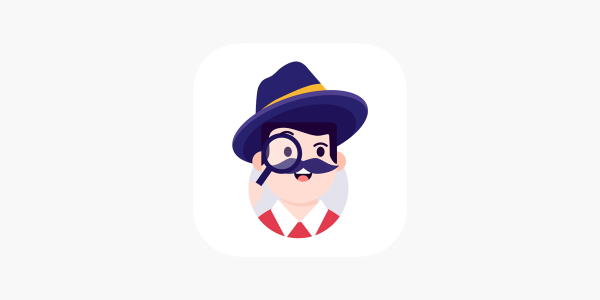 Final thoughts:
There are ever-growing number of methods including location tracking apps for you to track your lost iPhone. This post has presented you with the detailed steps for you to follow for tracking iPhone location. If you find it useful, do not hesitate to store it up and leave your comments below!