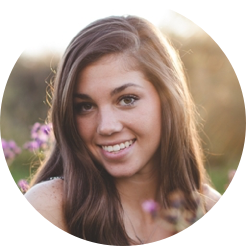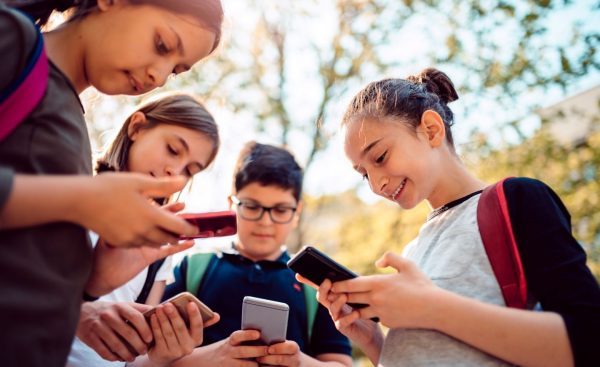 Modern technology has turned our life upside down. For an instance, we used to play outside and get close to nature when we are in childhood, while our kids are spending their time on the screen. What's worse, it is and will be a definite trend. Kids are chatting with friends, immersing in the online world, and getting acknowledged about the latest news. However, the dangers go hand in hand with the strengths of advanced technology. Hence, as parents, we are increasingly concerned about what our loved ones are up to on their phones to dispel hazards for them. If you are finding out ways to see what our kids are doing on their phones, we empathize with you, and we are here to offer a helping hand.
This post will cover multiply methods ranging from the basic method (getting their phones directly) to the remote way (like cell phone spy apps). We are sure that you will benefit a lot from this post.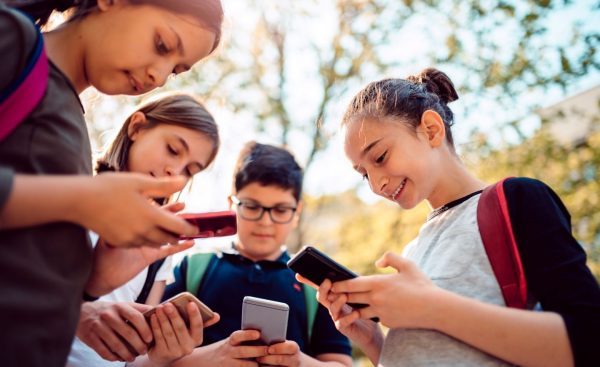 How can we see what someone is doing on his phone?
Back in the past, fetching one's cell phone might be the only way for us to capture what someone is doing on his phone. However, the advanced ways are coming in handy, enabling us to accomplish this "task" without getting one's cell phone. Let's look at these proven ways below!
Method 1: Get physical access to their cell phones
Let's start from the traditional way—look at their cell phones directly. Although we can surely have a glance at our kids' cell phones at no cost, you are required to reach their cell phones as well as knowing about their passwords. Therefore, we'd better do so when kids are sleeping. We will have ample opportunities to unlock their cell phones and view what they have done on their cell phones. However, as kids are taking precedence over privacy, they might be less likely to tell you the passwords of their cell phones.
Pro:
We can find out the truth at no cost.
We will be ensured a guaranteed result.
Con:
We need to reach the cell phones physically every time we want to know what kids are doing on the cell phones.
A password is a must to unlock a cell phone.
You can surely have a glance at their cell phones at no cost.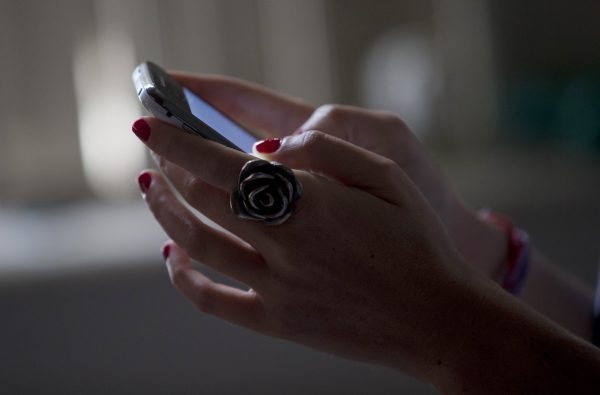 Method 2: Take full use of iCloud sync
Apple is so customer-oriented that it has developed a comprehensive sync way to safeguard the data for users. Therefore, we can take full use of the iCloud sync if our kids are using iPhones. We can sign into their iCloud account, and then we will open up a chance for us to check every iMessages sent and received, their photo gallery, calendar events, and memos if they have linked iCloud with their devices.
Pro:
We don't need a physical touch with our cell phones.
No expense is required.
Con:
We have to need the iCloud credentials of our kids
Our kids have enabled the syncing function.
They will receive notifications when we are launching with their iCloud.
 Method 3: Get a phone spy app
Getting a cell phone spy app is a proven and modern way for us to adopt in the digital era. With a powerful phone spy tracker like Chamspy Pro, there will be no more hindrance for us to see what our kids are doing on their phones. Instead, we will get access to all content on their cell phone without any difficulty. Importantly, they will know nothing about your monitoring. Therefore, we will just feel free to see what they are doing on cell phones at our will. Let's see what we can see with the help of the cell phone spy app:
Track real-time location and set geofence. Not only can we ensure our kids' safety online, but also we can protect them offline and give a timely response in case of an emergency.
Trace thee exchanging messages on social media platforms like Whatsapp, Instagram, Hangouts, Snapchat, Tinder, Facebook, Viber, and so on. We will grasp all the chatting details.
Monitor the call logs including incoming and outgoing call logs, time duration, callers, and so on. We can detect suspicious spam calls to prevent kids from falling into the tricks of criminals.
Check their contacts. Keep a check on all names and numbers stored in the address book and prevent unwanted communication.
Syn on the multi-media gallery. We can keep a tab on the photos, videos, files, and screenshots saved by our kids with ease.
Block the inappropriate websites and apps, preventing the detrimental content from accessing our kids.
View the calendar plan. We can know about the to-do lists of our kids.
Turn on a stealth mode and we can be a real syper to supervise our kids in an undetectable manner.
Spot a SIM card change and get a notification.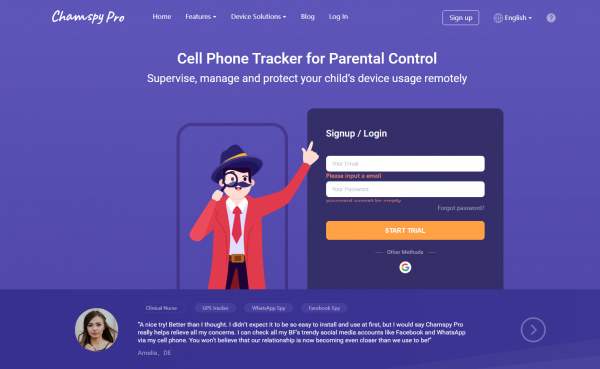 In other words, with this versatile phone spy tracker, we are holding the key to unlock the door to our kids' cell phones, managing our loved ones remotely and stealthily. In addition, it is easy for us to activate the cell phone spy app:
Set up our account with your email
Download and install the phone spy app on the target phone
Log in to our account and view our kids' online activities on the dashboard

Pro:
Supervise all clicks of our kids on our dashboard without touching their phones and any passwords of their phones (Note: We will no longer need a physical touch after we have installed the app on the target phone for the first time.)
We can stay hidden and will not reveal our identity.
We can take full use of a wide variety of features.
No jailbreaking for iPhone and no rooting  for Android.
While the above two methods have as many cons as they do pros (if not more), a phone spy app is a resort that is full of nothing but pros.
More thoughts: Take away cell phones VS phone monitoring apps
Although it is not rare for kids to own their cell phones at an early age, parents are considering whether we should let them use cell phones at their will or not. Problems might always make us a headache—Whether we should take away their cell phones? To be honest, despite the dangers and drawbacks brought by cell phones, kids can still gain more benefits while using smartphones. More education resources can be accessible to them, and smartphones make us more convenient for us to track and keep in contact with them. Therefore, we should make it clear that the root issue lies in the way we guide them instead of the ownership of cell phones. As modern parents, it is our obligation for us to give them proper guidance to utilize their cell phones properly. How? A cell phone spy app might be the perfect answer.
As it can help us monitor the online activities of our kids, we can know better about our kids and get them a more specific guideline on surfing the Internet. After all, our kids also have the rights to utilize digital devices to explore the outside world.
Conclusion:
To sum up, we have discussed a couple of methods to help know what kids are doing on their phones including using a cell phone spy app. In addition, we also analyze the pros and cons of each method. We hope that you relieve your unease about kids' online activities. If you have any other ideas, just leave your comments below, and we are waiting for your wonderful thoughts!