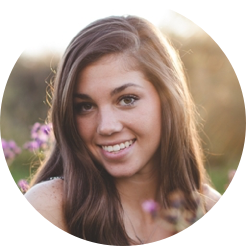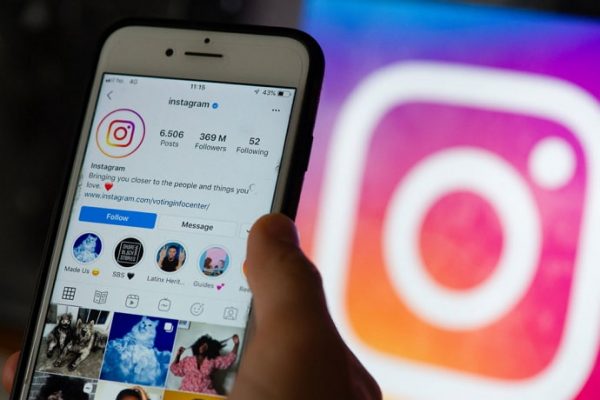 As one of the most trendy social media apps on the internet, Instagram allows users to post all kinds of photos and videos and keep in touch with friends. It's no surprise that there are times in life when we wish to know what someone is doing with their Instagram account. If you have the same desire, then you are in the right place. In this post, we will guide you know how to track someone's activity on Instagram with 3 Instagram activity tracker apps. Keep scrolling on.
Is It Possible to Remotely Track Someone's Activities on Instagram?
Well, before we dive into discussing how to see a specific person's activity on Instagram, let's answer give a short answer to this question. Yes, it is fully possible to track anyone's Instagram activities without letting them know. However, to do this, you need the help of an Instagram activity tracker with remote tracking features that can be used on the target device.
Once the mobile tracker is downloaded and set up, it will automatically record and store vital details like Instagram messages, photos, videos, and more on the target device. Then, the system will upload all this information to the cloud so that you can view them via its online dashboard.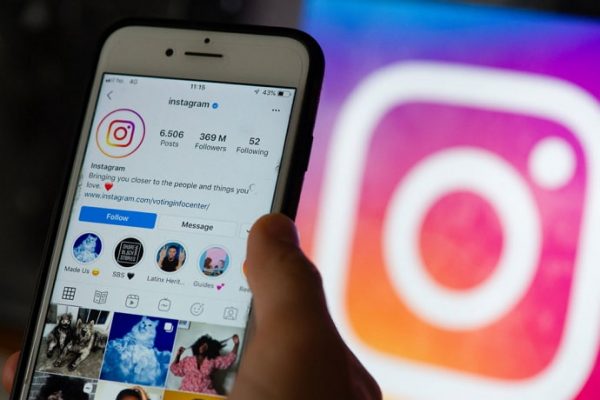 Our Top Picks Instagram Activity Tracker Apps
Luckily for you, there are a few Instagram activity tracker apps for your reference, now, take a closer look at the following options.
Track Someone's Instagram Using Chamspy Pro
If you are seeking ways for tracking someone's activity on Instagram, then take advantage of Chamspy Pro. It is well compatible with both Android and iOS devices and has a dedicated Instagram activity tracker feature inside the app. With the assistance of Chamspy Pro, you will be able to monitor not only the posted media files but their sent and received messages and other details information. More importantly, this app runs in stealth mode and will not let the other person know that you are trying to spy on them.
Follow these easy steps below to start with Chamspy Pro:
Create an active Chamspy Pro account for free from its website.
Install and set up the Instagram tracker on the target's device within minis.
Start remotely tracking Instagram activities.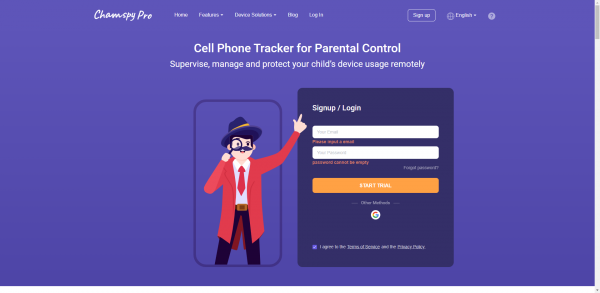 After you set everything up, you can go to the online dashboard with your online account whenever you want to track someone's Instagram activities or any other popular social media apps.  Besides that, this app is also packed with advanced features like a live phone location tracker, remote screenshots, call tracking, etc.
See a Specific Person's Instagram Using Glassagram
Another user-friendly solution that you can use to track someone's activity on Instagram is Glassagram. The great thing about this Instagram account viewer is that you don't need to root the target device to install or download the specific app. Using Glassagram, you will be able to all the messages that are made on their Instagram account without being detected as it comes with a stealth mode.
See how simple it is to use Glassagram:
Buy a subscription plan and complete the payment online.
Install the app on a target Android device.
Start sending data.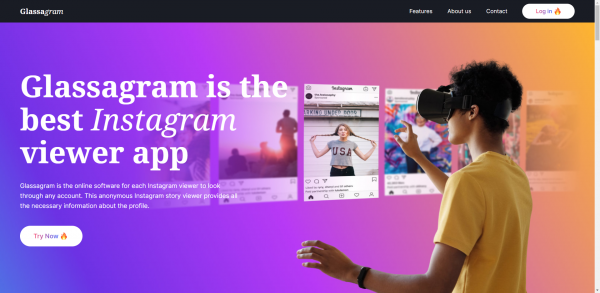 View Someone's Activity on Instagram Using KidsGuard Pro
As the name suggests, KidsGuard Pro is well known for its parental control features and it is widely used by many parents today. So, you can also make full use of such an app to track someone without them knowing. Like the mentioned apps above, this Instagram tracker offers an excellent stealth mode and it is fair easy to use. This also means you don't have to be a tech expert to have the job done. Then, you can remotely monitor and see every message covering Facebook, Tinder, WhatsApp, Line, and many other activities with only one app!
3 steps to see someone's Instagram activity:
Get a KidsGuard Pro account online with your details.
Download the app on the target phone.
Start seeing someone's Instagram activity.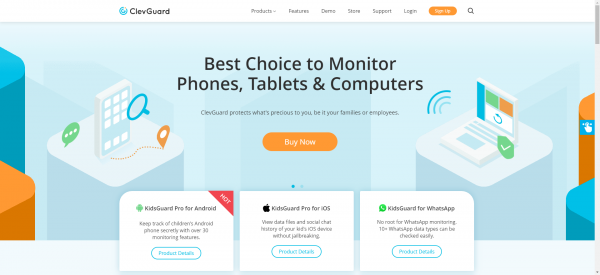 Why Track Other's Instagram Activity?
When it comes to why you want to track someone's activities on Instagram, there are many and various reasons. As for concerned parents, knowing what kids are doing online help directly cut down the risks of they may become the victims of cyberbullying on Instagram. Or, for commercial purposes, one can keep an eye on what employees are doing online to make sure that they are productive during working hours.
Now that you know how useful and helpful a phone tracker app can be! So, if you try to invest in one, we would recommend you to give Chamspy Pro a shot as it gives excellent features and premium offers with only $0.99 for 24 hours trial right now.
Wrap Up:
There you have it. After going through this guide, you must learn how to see someone's activity on Instagram with 3 different tracking apps. Now, all you need is to pick out the most suitable one to fit your need among the ones mentioned above. If you have any suggestions or questions concerning this topic, please feel free to let us know in the comments below.