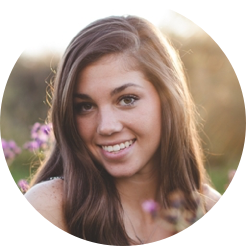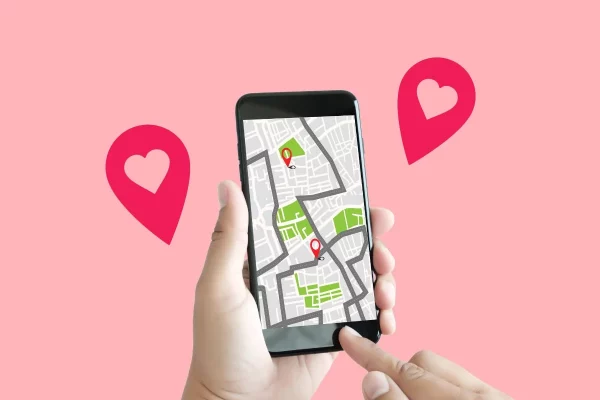 "How to find my spouse's phone location?", this may be the most common question in most couples' minds. Even though we don't want to doubt our loved ones, there always comes an exception. Whatever the case may be, location tracking is necessary under certain circumstances. By keeping track of your wife or husband, you will be able to ensure her or his safety and surprise her on special occasions. So, in this write-up, we will share you with some feasible ways (for example, a phone location tracker) to easily find a partner's phone location.
Why People Track Their Partners' Phone?
Location tracking services not only comes in very handy but also a matter of one's safety. The main reason why couples want to track their wife is to gain complete peace of mind knowing they are safe or to gather a piece of evidence of an affair if they are cheating. Once you have noticed that your husband keeps lying about his whereabouts, then you have enough reasons to locate his phone.
Another good example is personal safety. Location tracking is needed especially when people live in a remote areas. If one gets to know his or her spouse's whereabouts, they can protect them from unwanted situations. Or, one can track wife's gps location and surprise her on a wedding anniversary occasion.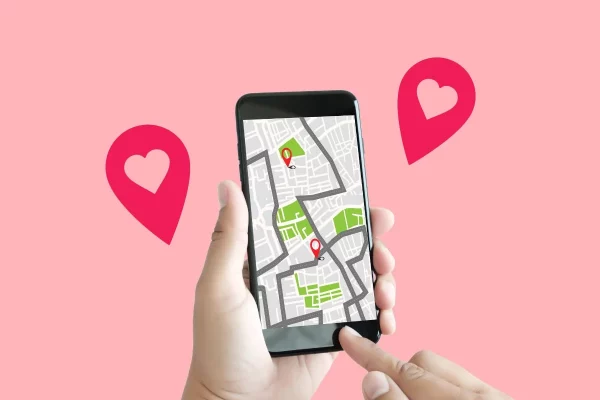 How To Find Spouse's Phone Location?
There are many and various effective ways by which you can use to find your spouse's phone location thanks to GPS technology. You can either access cell phone tracker programs or applications, such as using the reverse lookup service, or social media sites, searching Google, and more. Now, let's take a closer look at some of the methods we listed:
Option 1: Chamspy Pro
Chamspy Pro- the phone location tracker is the best solution to track a phone location as it offers the most comprehensive and accurate location tracking features. It is a phone location tracker that utilizes a mix of GPS tracking systems and advanced geofencing alert features to deliver users precise real-time location. What's more, you can also view the location history and get instant notifications when the target leaves or enters the mark zones.
To find your life partner's phone location, simply follow these steps below:
Step 1. Navigate to chamspy.net- the official websites with your browser and create an online account with your confidentiality.
Step 2. Install or download Chamspy Pro on the target device by following the given instruction.
Step 3. Log in to your online account to track your GPS location.
Step 4. View the location details in the dashboard panel.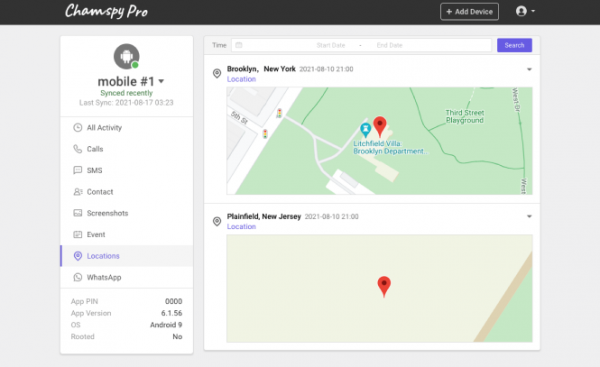 You can easily access to spouse's phone activity without touching his or her phone once you have installed the app on the target device. Moreover, you got more than just a phone location tracker! With the help of Chamspy Pro, you will be able to remotely view all call histories, contacts, SMS, social media platforms, and secret conversations on your spouse's phone without them knowing.
Option 2: Google Maps
As the name suggests, Google Maps is well known for its location-sharing feature that allows users to share their locations. If you have the need to know your wife's phone location, then you may need to access her phone. Here is what you need to follow:
Step 1. Open up the Google Maps on your spouse's device and click on the "Menu" button.
Step 2. Tap on the "Location Sharing" and then continue to tap on "Get Started" and select the "until you turn this off" option.
Step 3. Choose you as the user to share the location with your partner.
Step 4. Hit on "Send" and a prepared link will send to your phone.
Step 5. Click on the link to check the exact location of your loved ones.
That's all. If you try to use this method to track someone's location, make sure that you and the other party should have agreed to share the location. Otherwise, you will find it hard to find his or her phone location.
Tips on How to Improve Relationship with Loved Ones
As you can see, there are various ways to keep track of someone's whereabouts. However, instead of tracking a phone, it's always better to talk with your life partner and spend quality time with him or her. Communication plays an important role in the success of every relationship, just go and try to talk about your concerns.
Conclusion
Effective ways on how to find spouse's phone location have been discussed in this article. Now, it's up to you to choose the most suitable one to meet your requirements. Personally, we recommend the Chamspy Pro phone location tracker solution as you don't need to go through complex operation procedures. It works efficiently with a GPS to give you the fastest and most accurate location result.