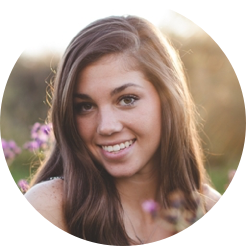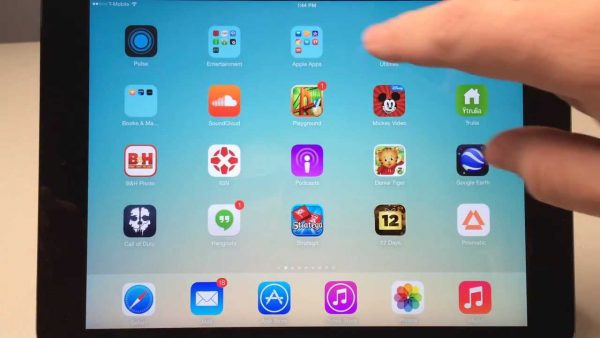 Nowadays, there are more and more parental control apps as well as mobile tracker apps available on the market, which lets parents supervise and manage apps, content, and purchases on kids' mobile device usage – be it an iPhone, iPad, iPod Touch, or even Mac. Moreover, such kinds of apps allow guardians to set Screen Time limits for specific apps that you don't allow your kids to use. If you wish to disable particular apps on a kid's iPad without touching his or her phone, here is how! Just keep scrolling on and discovering how easy it is to disable apps!
Why Block Apps on the iPad?
Before we dive into today's topic, let's start by explaining the reasons why it is necessary to block specific apps on an iPad. For parents, the biggest concerns they have might be that they don't want their minor kids to get involved with explicit content online that is not suitable for their age. Also, most parents are feeling uncomfortable with the idea of their children using social media apps to chat with strangers. Lastly, a large amount of time spent on screen time among children and teenagers has brought many bad influences on their life and study.
In that cases, parents can impose a time limit on their mobile device usage to encourage their children to become more active in taking part in offline activities.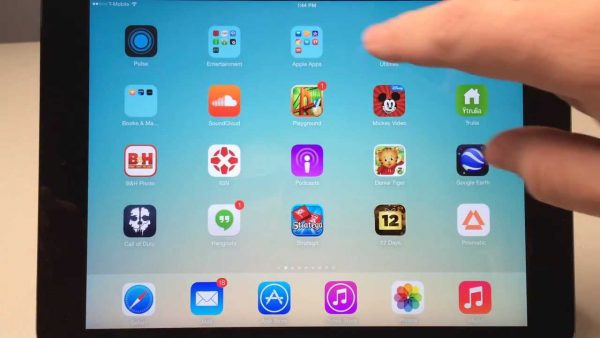 Truly Block Apps On Child's iPad with Chamspy Pro
So, if you are looking for the right tools to disable inappropriate apps on the kid's iPad, then you can try Chamspy Pro. It is one of the best parental control apps (also named as mobile phone tracker app) that offers advanced and comprehensive monitoring features for users, such as remotely set geofence, tracking GPS location, blocking apps, disabling in-app purchases, as well as track popular social media platforms including Instagram. However, unlike the built-in apps restrictions feature on Apple devices, Chamspy Pro allows you to truly block kids from using the given apps, protecting them away from explicit content online.
To use the best tracking software-Chamspy Pro, here is what you need to follow:
Step 1: Download Chamspy Pro from the website. The very first step involves navigating to the Chamspy Pro official website and installing the app on the kid's iPad according to the given instructions. Once you have completed the installation, the program will ask you to create an account by providing an email and password, which you can use to log in whenever you wish to use the service.
Step 2: Log in to the online account. That way, you can find the information you need through the features offered by cell phone monitor app.
Step 2: Locate the Block Apps option. You can create a variety of blocklists that can be used for different situations on kids' mobile devices.
As shown in the picture: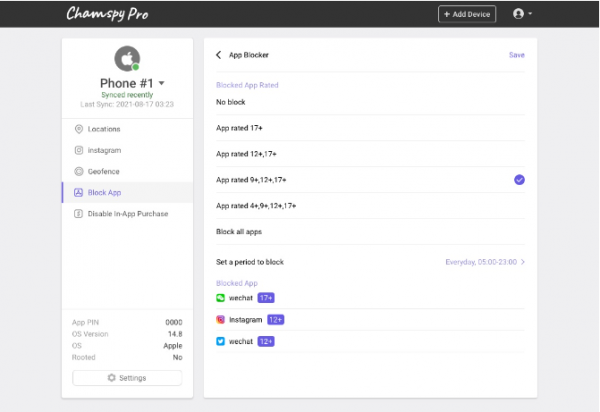 As you can see, you are then able to know which apps are downloaded on their tablet. If you have noticed any suspicious activities, don't panic, with the help of the Chamspy Pro's app blocker function, you can easily block those apps on their iPad.
Types of Apps You Should Consider to Block
Since you already know how to block apps on the iPad, it's also very important for you to know what apps you need to block for the young. Here are some of the inappropriate apps that you need to take a closer look at:
Messenger Apps: As we all know, things have two sides. These applications indeed ease communication online, but, they also bring cyberbullies. For instance, online predators and scammers will take advantage of these platforms to target innocent kids.
Games Software: Spending a lot of time on games harm kids' mental and physical health, which makes it harder for them to practice their interpersonal and social skills.
Dating Apps: It's very dangerous for your underage child to use a dating app online as online predators are always here to seek unsuspecting victims.
Other Popular Apps to Block:
Instagram
Facebook
Snapchat
WhatsApp
And more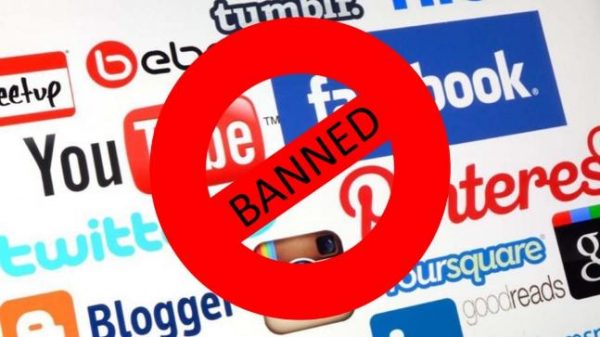 Thankfully, with the advancement of modern technologies these days, parents and guardians can gain peace of mind and remove all their concerns about kids' online activities.
Is It Possible to Unlock Those Blocked Apps?
The short answer to this question – Yes. Let's take Chamspy Pro as an example, in case you want to unlock blocked apps on their iPad, it's easy to unlock them by using the same button you have previously set. What's more, there are no technical skills required to use this feature, and you don't have to be a professional expert or hacker to get the job done.
Final Thoughts
Good job! Now that you know how to block apps on the iPad, you can certainly meet your requirements. You can use the Restrictions feature of Apple to block apps or the popular mobile phone tracker app Chamspy Pro to block apps on the target iOS device. Since Chamspy Pro comes with tons of other fancy features, it is sure to help you control and monitor your kid's iPad or phone remotely! If you have further questions, please do let us know in the comments below!