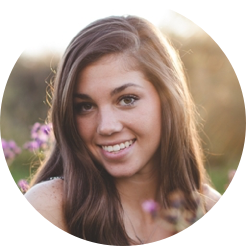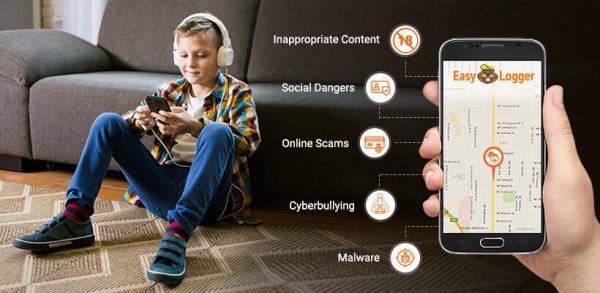 As we are growing up in an era of unprecedented technology, a Smartphone can be window providing insight into the outside world, a communication intermediary with our friends, also a headache for parents when it comes to kids' online safety protection. If you are being perplexed by how to help kids avoid online scams and ensure their online safety, you should save this write-up without any hesitation! Let's get started!
Why should we ensure kids' online safety?
Nowadays, kids are commonly holding the key to unlocking entertainment and joyfulness in the cyber world. A lot of dangers are coming along with the colorful online world. The relevant data have shown the incredibly increasing number of scams during the epidemic as kids are spending more spare time surfing online. Scams, bullying, blackmail, predators are every there online, threatening the online security of your kids. What's more, despite our higher awareness of preventing being tricked, cyber criminals are also developing their frauds, which might make it more and more difficult to detect and spots the tricks.
Kids are more prone to the fraud for their lack of social experience, so it is important for parents to teach their children how to use smartphones safely and responsibly.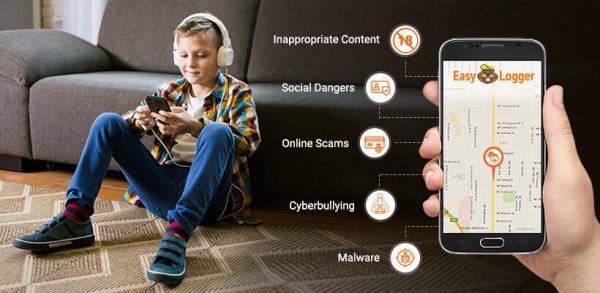 What age is appropriate for children to have a smartphone device?
Many researches are trying to give a satisfying answer. For example, Common Sense Media has ever posted a guideline for parents to help them make choice. According to its report, children had better own their smartphone devices aged 13 and above. However, this remains to be a question which doesn't have a definitive answer. What matters most is that whether our kids can get access the proper online guideline from parents.
Some of you might have wondered whether we should ban kids from having a mobile device. Actually, it is not realistic in the modern technology world. Your kids will definitively gain their device on some day. What's more, smartphones can offer a variety of features that can serve to children further development such as massive online courses, GPS tracking, meet-up with new friends. Therefore, the resolution of the problem should be a proper instruction and monitoring on kids' online behaviors.
How can we keep our kids safe online?
The primary step is to tell your kids about the benefits and dangers of smartphone, helping them get a full picture of their usage of cell phone. Make sure that they really acknowledge the risks while exploring the online world. Then you can discuss more rules in details with them. Here are some of the specific rules:
1.Encourage them to take good advantage of the smartphones
Kids are keen on probing into the new online world, and we should give proper support and encouragement to their curiosity. With massive educational recourse offered by the cyber world, they can dive into the ocean of knowledge. At the same time, you can also instruct them to watch some videos about digital safety on YouTube. This can also win-win solution to the problem-On one hand, they can satisfy their curiosity, on the other hand, they get access to the proper education via the educational videos.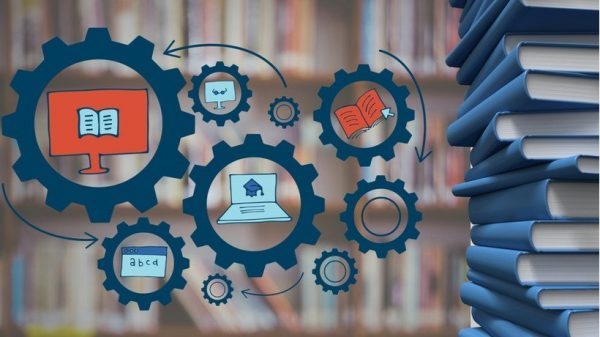 2. Set screen time limits and monitor their online behaviors
Over exposure to digital devices can do harm to our eyesight, and it might be a wasyte of our cherish time. Therefore, it is vital that we should set a time limit on screen time. Take a simple example, we disable them to use their phones in bed. We can set a screen time limit with the built-in features of the cell phone.
Of course, kids can switch off the mode easily while using their phone. At the moment, another way can be our helper-Parental control app as well as a phone tracker app. A phone tracker app is intended for protecting kids' online safety in a round way involving allowing parents to monitor what their kids are doing online and setting a limit on certain online content and so on. The phone tracker app is also capable of taking screenshots of kids' phones which help parents know their kids daily activities deeply.
Social media is an open online community where many strangers are chatting each other. Unlike face-to-face communication, online chatting has more uncertainty. Some strangers might approach you in a hostile way. Therefore, your kids should keep their eyes peeled while using social media platforms. The phone tracker app can help you spy on the social media platforms, too. As we know, the best recommended phone tracking app- Chamspy pro can monitor nearly all the popular social media platforms such as Facebook, Snapchat, Instagram, Line, Telegram, Google Hangouts,etc. You can view the messages, pictures even videos on these platforms using Chamspy pro.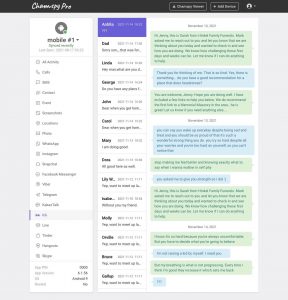 More bonus tips for kids' online safety:
1. Stress the significance of passwords
When kids are using different online platforms, they might create their own account and passwords.  The awareness of the personal information security should also be improved. Never tell anyone about their passwords which are the bottom lines of their personal information.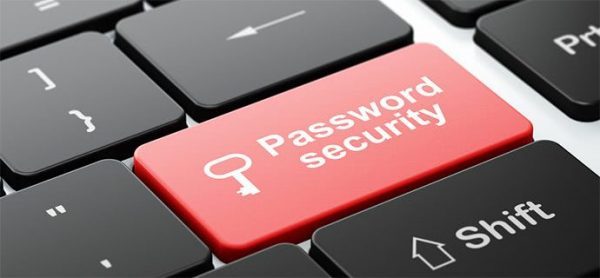 2. Be a role model
As the influence of a role model can ever-lasting and far-reaching. Seeing a good example for your kids on online safety can definitively help you kids form a proper online habit, thus safeguarding kids' safety online.
3. Reinforce the defensive line against online dangers
Apart from making kids known about the online dangers, as modern parents, we should also monitor and defend the online danger they might confront with online. A parental control app can monitor the online behaviors of our kids, enabling us to detect the online dangers for our kids instantly.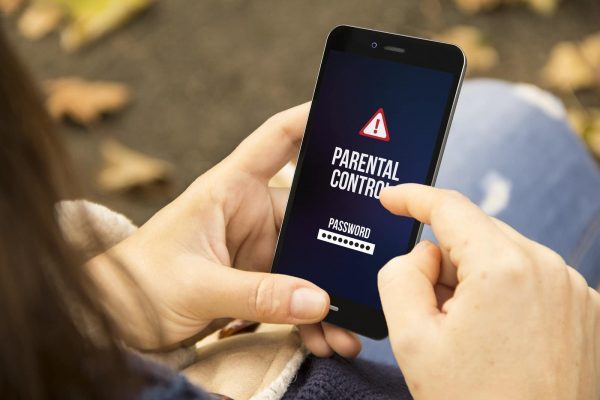 Conclusion:
Above are the tips for modern parents to safeguard kids' online safety. If you find the post useful, please do hesitate to forward the post to your friends and leave more good tips below!