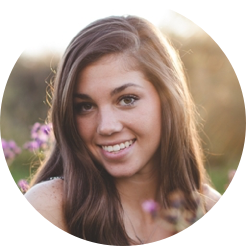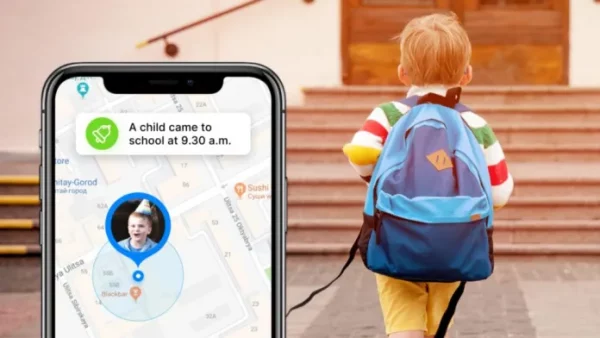 Does your child have a GPS tracker on their cell phone? As a responsible parent, do you know the working of a location tracker and what can you benefit from using it? There are multiple reasons to have GPS phone tracking on your child's phone.
Nowadays, the safety of school children has become the top priority for every parent as well as school organizations. That's the reason why parents need to equip with GPS systems for their minor children. Such a program helps them to track children's whereabouts and gain peace of mind while they are at school. So, in this post, we will explain to you guys how essential is GPS tracking for your children and what benefits i can offer to you. Keep reading!
Why You Need a Tracking Device for Kids
Find out where your children are and ensure 100% safety of them. With the help of a GPS tracking device, track, locate and monitor your kids 24/7 at any time and anywhere is possible. Here are some of the important benefits to the parents:
1. Know the current location
Most location tracker apps provide the real-time location of children. Therefore, parents can track live location of kids, where they are, and what they are up to without bothering to ask. What's more, parents will get to know the details like kids boarding as well as the de-boarding school bus.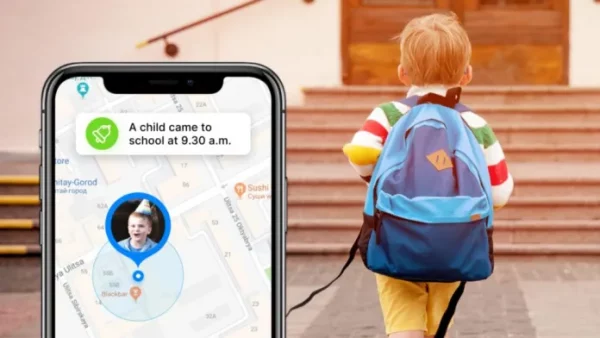 2. Get location alerts
As we have said earlier, every parent feels insecure whenever their children go out or leave the house, whether for school, at friends' house, or anywhere else. So, to ensure kids' safety, an advanced technology called Geo-fencing allows parents to set up geofencing area as a safe zone. Every time a child across that specific zone, parents will get an instant notification on their cell phone. For example, if parents have marked the house or child's school as a safe zone, then, whenever the kid comes out of that marked area, the parents will be soon notified.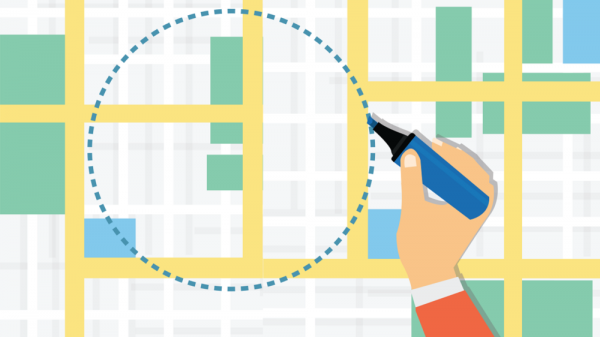 3. View location history
This is another good thing about the phone location tracker. Parents can store the location data and see which routes kids have visited in the past few days. To understand it, let's take an example if parents wish to see the whole route map that is taken by the kids every day, then they can view the stored location data at any time they want. Isn't that helpful?
Now that you know it's possible to do so, you may also want to know what kind of location tracker app you can use and how to choose the suitable one? Don't worry, we got you the best answer in the next part, keep reading.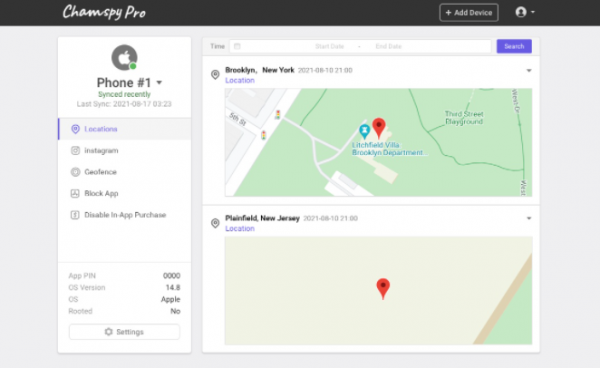 The Best GPS Phone Tracker to Keep Track of a Kid's Location
Want to keep track of a kid's whereabouts? All you need is the right app. Protect your kids online and offline and get peace of mind with the best cell phone tracker- Chamspy Pro. This app comes in handy if you are seeking to keep an eye on a kid's whereabouts. It works with any Android or iOS device. Take a closer look at some of the reasons why people love this fancy app:
Easy-to-use web-based interface: With a user and reader-friendly interface, this website allows users to make full use of the GPS phone tracker app. It only takes you a few minutes to complete the whole installation process, making it easier for anyone to get started.
Accurate location report: Based on powerful GPS technology and Wi-Fi connection, Chamspy Pro can be used to track the exact location of your loved ones and gives instant and precise results within mere minutes. More than that, with the advanced geofencing alerts feature, parents can create a safe zone for added protection and then receive a notification when kids leave or enter the marked area.
That's all the brief introduction to Chamspy Pro. In case you have further interest in location tracking, you can navigate to our homepage and unlock more parental control tips. We are waiting for your coming and visiting.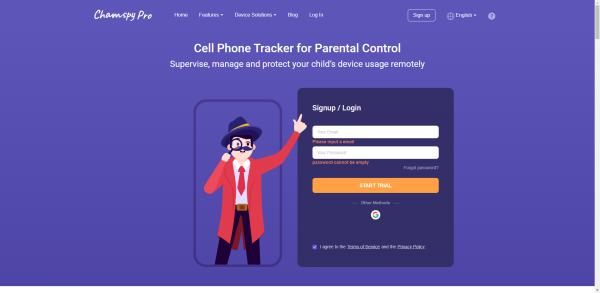 Is It Legal to Track Your Child?
Now, let's talk about the question of whether it is legal to track a kid. As you may already know, tracking someone without their consent is usually against the laws. However, tracking the location of your minor children is completely different as parents just want to ensure the safety of their children. So, as long as your child is under 18-years-old and you are their parents or legal guardians, you have entirely legal reason to use a GPS tracker to track their location.
In Conclusion
As you have read above that how a GPS phone location tracker put your mind at ease and safeguard your child as every parent desire. If you are a responsible parent, it is your duty to take extra care actions for them. For additional caring, the role of the GPS tracker becomes important, which lets parents monitor kids every come and go movements. Hence, a GPS phone location tracking tool is a necessity for kids.