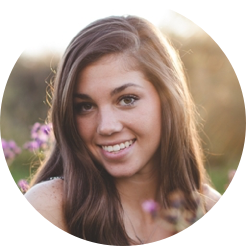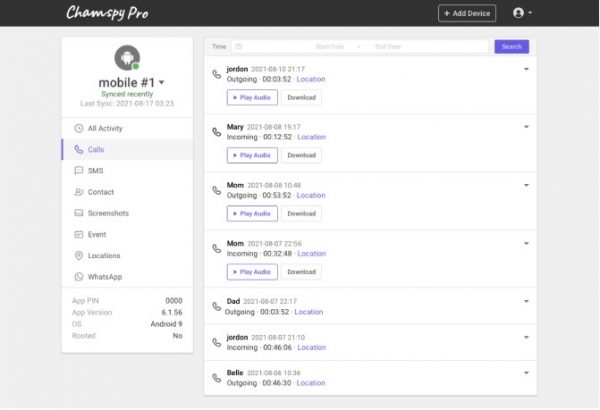 From parents to people in relationship, everyone want to keep their loved ones safe and make sure everything is going well. Some of us may wonder for getting their fingers on mobile phone to check someone's call history but not everyone succeeds in this struggle. You need to know account credentials for viewing someone's call history but it has the risk of getting caught. A hidden spy app solution gets you out of this mess and it gives you complete control over target device. Keep on reading and you will learn how to check phone call history online.
Is it possible to track call history online?
Yes, it is definitely possible to track call history of any phone number. Your network provider maintains a record of your phone calls and you can log into your online account to view information. But if you want to check call history of your kids or others, you may need to use some third-party mobile phone tracking app. Each of the method comes with its own pros and cons, and in the following part, we will detail these two methods.
How to check phone call history using third-party app?
If you're looking for an easy and hidden way to track someone's call history, mobile phone tracking app can effectively break into the phone and take the information from it. While Chamspy Pro stands out from the crowd and anyone can get the call history of any mobile number easily. It has the ability to track down all incoming, outgoing and missed calls. It will show the contact number, date and timestamp, call duration and other related information.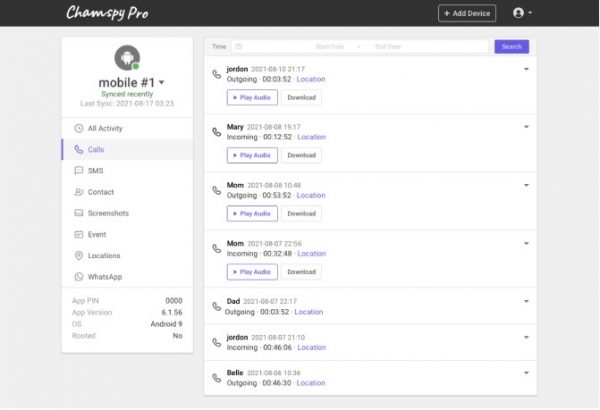 The recorded call history and other information are uploaded to your online account, which can be accessed from anywhere using any browser. You even can listen to call conversation and know what the target is talking. It's especially useful for parents who are worried about what their kids are up to on their smartphone. Though you can open lines of communication with kids, sometimes it pays to keep an eye on them directly. Business owners also can keep tabs on employees using company equipment and make sure they don't share confidential information.
Just one-time access to target Android device is required. The high-end features of Chamspy Pro would be installed in a couple of minutes. Once you set it up, this application keeps running in the background without generating notification alerts. The target will not notice it being installed on their devices. It does not drain the battery of the target device thus goes unnoticed.
How to view phone call history using network provider?
Alternatively, you can resort to network providers such as AT&T, Verizon Wireless, Sprint and T-Mobie. They offer inquiry service to check call history but the user must have the account credentials. Some providers charge for a detailed call log paper if a user requests it. Here's how you can track mobile call history:
Check AT&T call history online
Log into the target AT&T account by visiting att.com
Under My Plans, select Phone and then Voice features
Click on the Call Log option, scroll down to view incoming and outgoing call.
Get Verizon Wireless call history
Sign in target account by visiting verizonwireless.com
Scroll down to View Usage Details and choose the line you want to check
Scroll down to Usage
Click the link called View Details
View Sprint call logs
Go to the official website of Sprint and sign into target account
Select My Account > Your Bill > See My Bill
Swipe to the bottom of page and click on For Call Details
Click Bill Data and select the date to view call details.

View T-Mobile call records
Log into T-Mobile with target account
Select Main Menu > See my bill
Scroll down to find call log
Select options > Call timers. Then you can see the last call, received call and dialed calls.
Advantages of using mobile tracking app
If you want to check someone's call history online using network provider, you need to get account credentials. Also, you won't be able to see any recent phone calls in real-time. There will be a lag between the time the call happened. But if you take advantage of a spy app like Chamspy Pro, it has the abilityto access phone data remotely. Parents don't have to ask for the phone to know what's happening on your child's digital life. This application also allows you to access a wide range of features for free, such as text message monitoring, location tracking, social media spy and much more.
To wrap up
Checking someone else's call history online is possible with the help of network provider and spy app. You'll be able to view all incoming, outgoing and even missed calls. If you want to access any phone calls in real-time, it's better to utilize a mobile tracking app that offers more features. Just go ahead and give it a try!