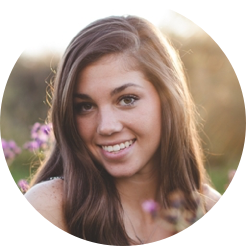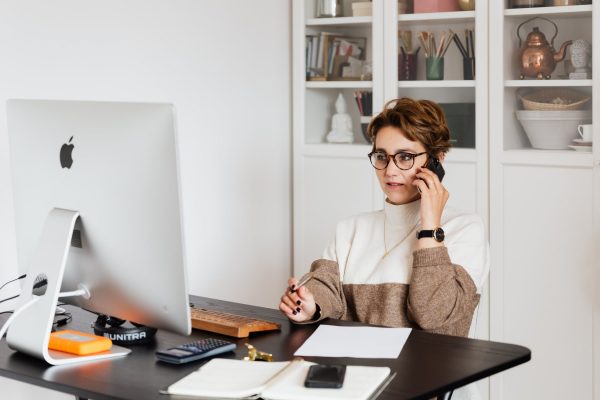 Listening to phone calls of others is no longer a tough task. Modern technology offers a plenty of software and apps that can track and record phone calls from another device. Parents might want to keep an close eye on their underage kids to find out who they speak, what they talk and other things like that. While business owner might need to make sure their employees are working properly. If you are interested in how to monitor somone else's cell phone calls, simply follow this guide.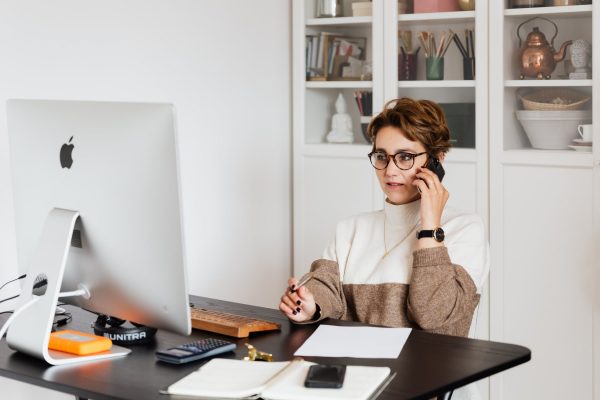 Can I listen to someone's phone calls?
The short answer is yes, there are several ways that you can use to listen to someone's cell phone conversation. In our general assumption, only hackers and police can intercept and listen to any kind of electronic communication. However, technical progress makes it possible for us to listen to phone calls without any hassle. You can take advantage of mobile tracking app, Google Voice or call recording app. Let's discuss these options in details.
How to listen to someone's phone calls using mobile tracking app?
If you are interested in listenting to someone's conversation, Chamspy Pros comes in handy. This cell phone tracker for Android is popular among businessmen and parents who want to keep an eye on their employees and kids. You'll be able to view incoming and outgoing calls from another phone. It records all calls and you can listen to someone's phone calls as many as times as you want. Here's how to listen to someone's phone conversation:
Create your Chamspy Pro account
Install the app following the instruction
Log into your account and start tracking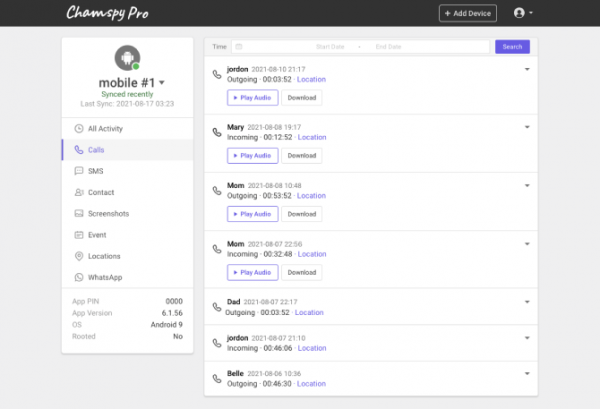 All phone calls will be uploaded to your online account in real-time. Parents and business owner can know about all the things that a person talks on the phone and know about who they talk on the phone with. You even can download the recorded calls when you find something inappropriate and you want the proof to be locally saved on your device.
Chamspy Pro stays hidden on target device and the person won't find out he/she is being tracked. This powerful application is not limited to phone call recording. You're also given options to track real-time GPS location, manage SMS/MMS, take screenshots of Android device, spy on social media apps such as WhatsApp, Facebook, Snapchat and more. It will ensure that you can get to the bottom of whatever you're trying to figure out.
How to listen to someone's phone calls using Google Voice?
Another reliable way to listen to cell phone coversations is by using Google Voice. This app is available for both Android and iOS devices. It lets you stay connected through simple navigation and voicemail transcription, record calls, forward calls and block spam calls.  Steps to listen to phone calls are as follows:
Sign up for Google Voice through your Google account.
Choose your Google Voice number.
Input your current number to verify your account.
Start listenting to incoming and outgoing calls for free.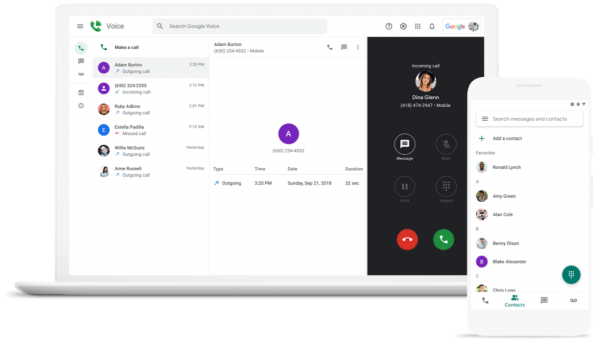 How to listen to someone's phone calls using NoNotes?
NoNotes offers a reliable way to listen to other people's cell phone coversations. This option requires the user's iCloud credentials and you have to obtain physical access to the device to figure out whose number is. What makes it differentiate from the other call recording apps is it comes with a sound transcribing feature. It is free to use for 20 minutes every day and you can listen to incoming and outgoing calls. to listen to cell phone calls, you can follow these steps:
Enter your phone number, a six-digit PIN and email address.
Once done, you can record both inbound and outbound phone calls.
Perfrom the same process on the target device.
The call recording will be sent to the email you entered during the signup process.
Why do you need to listen to someone else's calls?
Listenting to someone else's phone calls might sound invasion of privacy and unethical. However, in certain cases, it becomes important to spy on cell phone coversations. For instance, parents want to listen to the call recording of your kids and prevent them from talking with wrong sort of people. People in relationship might need to listen to phone calls of your partner to clear any doubts regarding your partner. Similarly, businessmen want to listen to employee's phone calls and ensure they don't share confidiential information with competitors.
Should I root my phone before listening to phone calls?
No, you don't have to do so. Rooting phones might bring some benefits for you, but your phone software can get so damaged that your phone will basically be as useless as a brick. Using a reliable third-party app like Chamspy Pro for Android will help you listen to phone calls without rooting.
Final thoughts
You might have your own reasons to listen to cell phone coversations. Whatever the reasons, spy app such as Chamspy Pro helps you listen to live phone calls without them knowing. You don't have to be tech-savvy to be able to use this application. Simply install the app and get started!