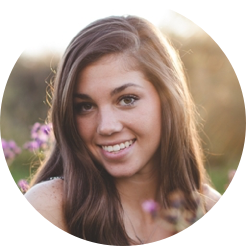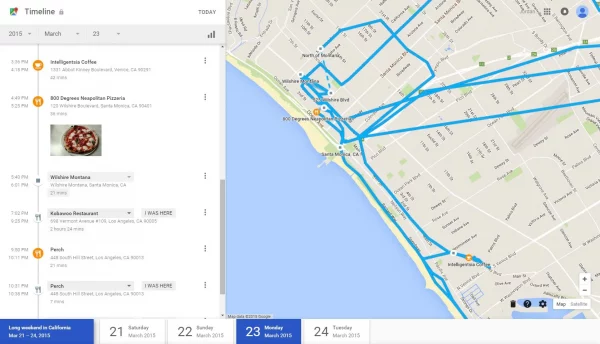 There are many reasons when it comes to checking the location history of someone. For one reason, you may want to know the whereabouts of your spouse if you have doubt they might be cheating on you. For another reason, if you are a concerned parent, you may wish to know where your kids are and check whether they are safe or not at all times.
Whatever the case is, to bring you peace of mind and remove all your concerns, we are going to share several methods to track phone locations and view the location history in different aspects. If you are seeking the right ways and tools to track someone's phone location history, just keep on reading and you will be able to get the best answer yourself!
See Someone Else's Location History on Google Maps
First and foremost, as Android users, you must be quite familiar with the Google Maps on your devices. However, you may not know that you can easily and quickly find someone's location history with the help of this app. Google Maps comes with an inbuilt Timeline feature for every other Android cell phone to manage and view all the location history information.
Google Maps Timeline, as the name suggests, this feature showcases the complete location history timeline and gives you the chance to edit or delete info. In case you have no idea about how to track location, you can always opt for this special feature in Google Maps Timeline. Follow the steps below to get started with Google Maps:
Launch the Google Maps from the menu of the target's Android phone.
Click on the three horizontal lines on the left upper corner of the screen.
Hit on the Timeline and then tap on Show Calendar.
Get the location history. (To see recently visited places, you can navigate to Your Place and click on Visited from the Menu.)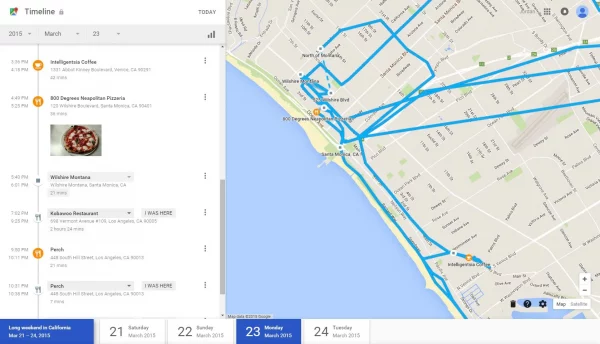 So, now you are available to access the entire Android phone location history of the target device here. But, this method only works best if you have previously gained the prior consent of the target person who you wish to track location history before you do so. Otherwise, you will find it impossible to find out the location history without the target's Google account details.
Check the Location History on The Target's iPhone
In case the target uses an iPhone, you still have another way out – The Significant Location feature. And, you are capable of tracking the location history on an iPhone as well. However, for this method to work, you need to make sure the location service is enabled before you can use it. Then, you will be able to benefit a lot from many location-based system services on the iPhone. For example, the iPhone will keep track of every places you have visited or recently visited and have them recorded, even when and how often you visited. Follow some steps to turn on this feature on iPhone:
Head to Settings from the home screen.
Click on Privacy and then on Location Services.
Navigate through the options and hit on System Services.
Scroll down to the bottom and tap on Significant Location.
Check the location history.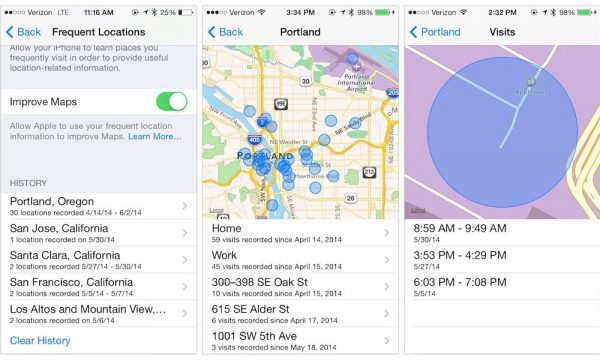 Here, you will be able to view the location history along with the name of the location as well as the specific data on which the target device visited it. Kindly note that: Even if you have physical access to the target's iPhone and their phone unlocks password, this method would end up nothing if the target has switched off the Location Service.
View Someone's Location History By Professional Cell Phone Tracker
If the described methods above do not work for you, you will need a professional location tracking app that works effectively to track someone else's location, more importantly, allowing you to view the location history without touching another's phone. Then, you can go for an advanced professional location tracking app like Chamspy Pro.
This is an excellent Android and iPhone monitoring app that can assist you in keeping track of your children, partner, as well as your employees by monitoring their location history closely. It comes with multiple features and makes it easier for you to keep tabs on someone's phone activities easily.
Apart from location tracking, there are tons of features Chamspy Pro offers you as follows:
Social Media App Monitoring: You can track popular apps on the target's phone like WhatsApp, Facebook, Line, Instagram, and more.
Access every sent and received message and incoming and outgoing call history.
Receive Geofence Alerts: You can set safe zones and get notification alerts if the target leaves a marked location.
Check all the media files stored in the target device.
Key Advantages of Chamspy Pro:
Enjoy more than 20+ phone monitoring features.
100% safe and reliable to use.
Easy and quick setup process.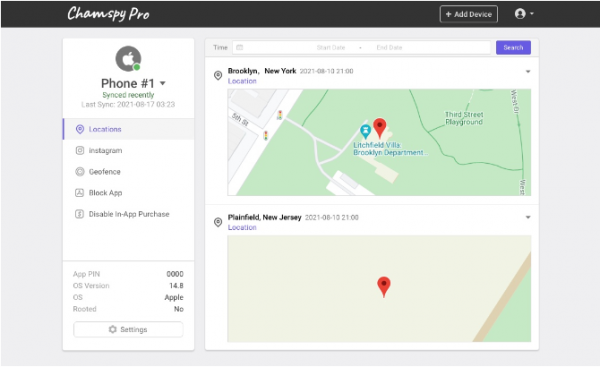 Easy Steps to Track Someone's Location with Chamspy Pro
For this method to work, you need to log in to your online account and download Chamspy Pro on the target device according to the given installation files. Here are the complete steps by steps for you to set it up:
Use a valid email address to create a Chamspy Pro account and pick a suitable subscription plan.
It takes you only a few minutes to install or download the app on the target device by following the instructions.
After installation, you need to log into your online account.
In the online dashboard, select the location option and start monitoring.
With Champy Pro-the best cell phone tracker, you got more than just a location history tracking app but also tons of advanced monitoring features! No more hesitation to give it a try by simply navigating to our homepage and getting the preferential offer of only $0.99 for 24 hours right now. If you do not want to install the app on the target phone, you can use GPStracking, the best online location tracking software in 2022, just enter the phone number, you can receive the real time location and the location history immediately.
Concluding Words:
As mentioned above, you may need to know someone else's location history for various purposes. No matter what reason you might be, 3 different methods have been discussed in this article to help you in knowing someone's location history. Personally, we would recommend you to use Chamspy Pro as it is simple, easy, and works well. Was this page helpful? If so, please feel free to drop your messages in the comments below!