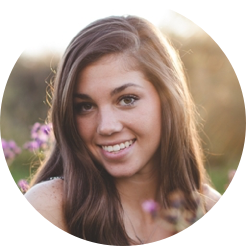 We are encountering all kinds of challenges in our daily life and we are trying our best to get them resolved with the help of modern technology. For example, when we are suspecting that people who are close to us are trapped by troubles, we might seek help from mobile spy apps to find out answers from their mobile devices. Nowadays, we will have multiple choices when it comes to mobile spy apps. Among abundant mobile spying apps, eyeZy is one of the most popular softwares that are warmly welcomed by people for its comprehensive functionality. Today, Let's have an overview of eyeZy and navigate the top three alternatives of it including Chamspy pro.

An overview of eyeZy:
As one of the most powerful contenders of parental control apps, eyeZy has met the demands of many parents who want to keep an eye on their kids' digital life. It provides an irreplaceable solution to a more harmonious family life. Let's see how it can fulfil the demands of the parents as a mobile monitor spy app:
 Keystroke Capture. With its powerful keystroke capture, you will able to capture all your target types on their phone. That means you are capable of knowing who they are chatting with, what they are talking about, thus helping you master all the things going on with the cell phone without extra effort.
 Social Spotlight. Want to get access to the private conversations of someone? That will not be a problem with the help of eyeZy. You will be able to view all the private message including the deleted ones on mainstream social media platforms like Whatsapp, Snapchat, Instagram, Facebook, Kik and others.
Pinpoint Location. It can surely be a wonderful phone tracker app, with which you can track someone via a cell phone number easily and remotely.
File Finders: There will be no doubt the you can see what is saved on the target phone including pictures, videos and files.
Invisible Shield: Worry about others will spot your monitoring activities? eyeZy will make your tracking activities discreetly. No one will know about your tracking activities.
As a phone spy app, eyeZy helps you spy on one's mobile devices in an effective manner. In spite of the fully-featured function, there are some flaws for the app:
You might be unable to know how much you need to spend if you want to conduct monitoring activities
You might need pay more for multiple devices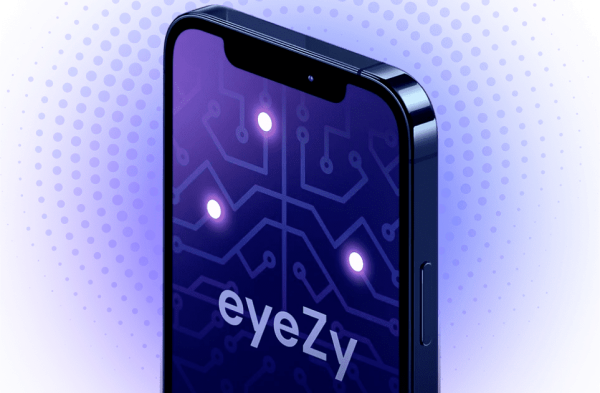 Top 3 alternative of eyeZy:
Although there are a great number of mobile spying apps in the market, it might be difficult for you to choose a reliable one. Hence, we have chosen the top three alternative mobile spy apps for you. We uphold three principles-simplicity, speedy and safe.
Alternative 1: Spyic
Spyic is a mobile spy app that can work on both Android and Apple. It can track almost all the data on your target phone. Let's see some of its features:
Location tracking. With Spyic, you can track a phone remotely with one click on your control panel. You can see more details while clicking in the Google Maps on the app.
Browsing history. You will gain a detailed list of websites your target has visited and you get access to his/her bookmark.
Photos and videos review. You unlock their multi-media gallery and all the photos your target saves will be available to you.
Social media monitoring. You can view the conversations on social media platforms such as Snapchat, Whatsapp, Skype, Kik, Life and Viber
Phone call recorder. You will view the call history of your target including some details about time duration, name and date.
Stealth mode. The activation of stealth mode enables you to keep confidential while you are using the app
Pros for using Spyic:
Clean and simple control panel (You will be able to view the demo of control panel on the official website before you choose and install this mobile spy app)
Customize the plan for basic, premium and family use (Family plan can support up to three devices)
Support for Android and iOS (Note: Some functions can work on iOS)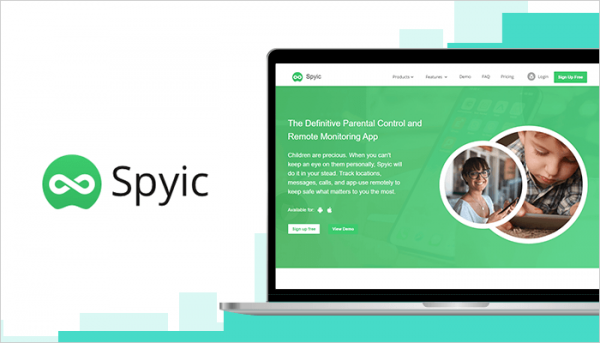 Alternative 2: Chamspy pro
Chamspy pro is another top pick here for its multiply functions. The prime features that prompt it to be one of the most thriving competitors for mobile spy apps:
Call tracker. Don't ignore the primary way for us to communicate with others-phone calls. You can grasp the details of the incoming and outgoing calls of your target, you will be armed with knowing more about who he/she is talking with.
Track SMS. The powerful mobile spy app can give you the access to their SMS messages including the iMessage on iOS. Chamspy pro can update the message even if your target has deleted the messages.
Social media platforms spy. Chamspy pro can help you get access to the chats on social media platforms including but not limited to Snapchat, Whatsapp, Viber, Kik, Viber, Telegram, etc. You can spot everything (texts, videos, files) on one's cell phone within a few clicks.
Location tracker. Chamspy pro can also be a phone tracker app, which can pin the real-time location of your target without any delay, you can use this app to find your lost phone.
Stealth mode. The mobile spy app will not reveal your monitoring footprint. With the stealth mode, Chamspy pro gives you the power to track one's location, monitor a wide variety of messages, see the social media activities. Online world of your target will always be grasped within your gadget.
Pro for Chamspy pro:
Trial of all fanstastic functions with $0.99 in 24 hours, fulfilling your various demands
Support for Android and IOS (Note: Some features have limitation on iOS)
Decent social media platforms

Alternative 3: mSpy
Here comes one of the most famous mobile spying apps with a good reputation. Thanks to mSpy, you will be capable of finding out all of the truth of your target phone. It can work on Android and iOS smoothly, helping you view another person's call logs, texts and chats. We can highlight some features of mSpy:
Keylogger for you to grasp every tab on the keyboard of you target, freeing you from unease
Location tracking for you to track where is your target and where is he/she going to
Call logs history for you to find out who they are talking with frequently
Searching history records for you to keep a tab on the online activities of your target
Social media platforms monitoring for you to be closer with his/her social circle (Note: The function can work well if you have a jailbreaking on Apple)
Text supervising for you to grasp all the texts of your target (including iMessage)
Picture monitoring for you to get access to the photos saved by your target
Stealth mode for you to keep undetectable
One thing you should note is that if you want to activate all the function of this versatile phone spy app, you need to have a jailbreaking on your mobile devices. However, the benefits of the tool have outweighed the flaws:
Compatibility on both iOS and Android devices
Record of all online activities of target phone
Affordable prices
7-day trial period for you to experience the service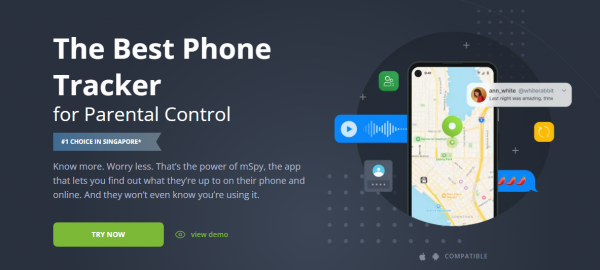 All of the above three mobile spy apps provide you with demos of the applications on their web pages, helping you to dispel your worry before you purchase the service. Just take it easy!
Final thoughts:
There are many moments for you to seek help from mobile spy apps to relieve your worry about kids, partners or employees. However, what matters most is to choose the most reliable one among multiply options. Here we have introduced four tools for you to track a phone. Just choose the one that is suitable for you and enjoy the convenience of modern technology!