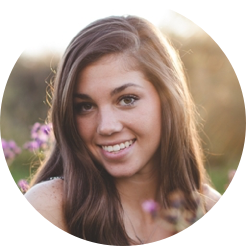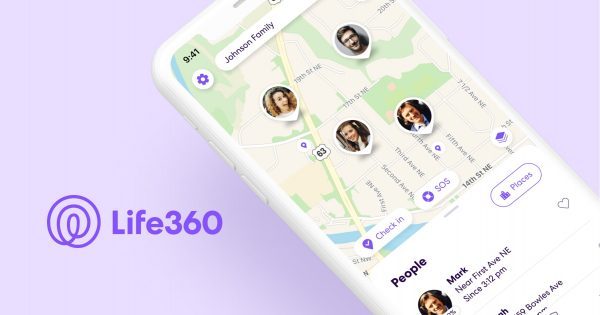 Life 360 is a smart family guardian that brings families closer with comprehensive safety and coordination features for family life. It is gaining more and more popularity and has become the top family locator in the modern era. However, a piece of shocking news hit Life 360—The Markup reveals that Life 360 is selling users' location data to third parties. The organization discovered that Life 360 has been selling location information to location data brokers, which does great harm to private information. Life 360 was caught in the public spotlight for making profits in an unethical manner. Therefore, to protect the ones you care about most in a safe way, we are here to introduce the top 4 alternatives of Life 360 to you.
Review of Life 360:
Life 360 is committed to helping reinforce family bonds in a digital and remote way. It has been brimmed with a pack of features for connecting your family:
Location sharing. You can see your loved ones on your hands easily throughout the day.
Place alerts. The app will send notifications to you when your loved ones come and go from specific spots.
One-Tap directions. Navigate directly to any Circle member by tapping on their photo — no address is needed.
Driver report. The app will monitor your loved ones while they are driving and output a driving report to help your family to form good driving habits.
Life 360 can ensure the security of your family by establishing a family circle, which enables you to check the exact location of your family handily and remotely. It was once the top option for you. Nevertheless, you should be more careful about the family locator for it has been accused of selling users' data. The scandal for being blamed for the loss of user trust. You might wonder what else can you seek help from to protect your family? The next section is here to tell you!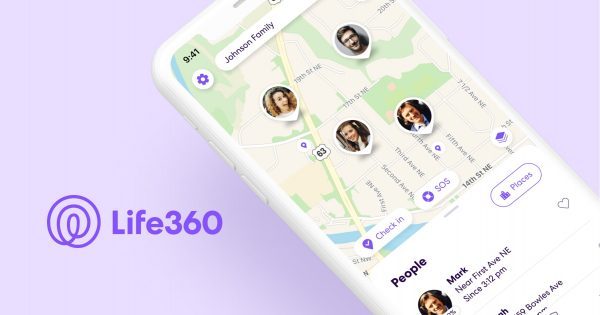 Alternatives of Life 360:
Up till now, there have been a large number of phone location trackers aimed at protecting the security of your family. Just check the top four alternatives of Life 360. We are sure that we won't let you down.
Alternative 1:  iSharing
iSharing is a location tracking app intended for family members and close friends, for it can give your a peaceful mind via tracking the whereabouts of your family and close friends.  iSharing is a robust family location with the equipment of the following features:
Track phone location in real time and allow location sharing among family members and friends.  (Note: You can even trace the 90-day location history of your family, helping you grasp the routine routes of the persons you care about)
View the street with the integration of Google and Apple Maps.
Driving report that records dangerous driving habits while driving.
SOS panic alert. You can reply to your loved ones with the maximum speed.
Place alerts. The app will send a message indicating your family is approaching specific places or they have left safe areas.
Instant messaging. You can keep in contact with your family and friends for a whole day.
Compatible on: Android & iOS
Cost: Free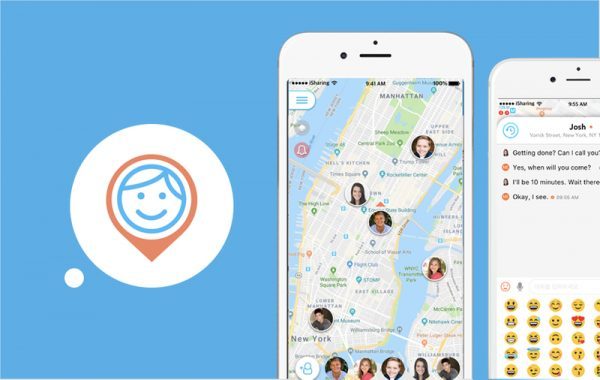 Alternative 2: Geozilla
Geozilla is another family locator with a great number of five-star reviews from users. This versatile family tracker app can provide you with peace of mind, just like Life 360 and iSharing:
Track phone location privately and remotely. You can track and share location within a family group on your hands.
Get car crash alerts and driver coaching. The app can help monitor driving habits and lower the risks of crash accidents.
Be paired with a GPS tracker to your family map. With a GPS tracker, you will be able to track the small gadgets no matter where they are. (It can prove to be particularly useful when your kids have their toys and always misplace them)
As one of the thriving contenders of mobile trackers, Geozilla is a rather great way to safeguard your family on your hands.
Compatible on: Android & iOS
Cost: 3-month app membership for about $2.99
GPS tracker for $4.75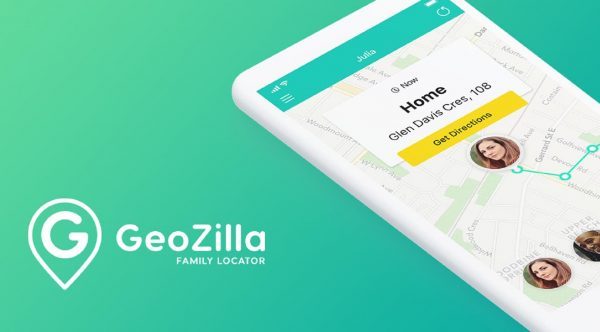 Alternative 3: Chamspy Pro
Not only is Chamspy Pro a family locator, but also it is a powerful phone spy app that protects your family against online dangers. As online security should be a part of family security due to the increasing number of online dangers, Chamspy pro is absolutely what you need. It allows you to get access to all the online activities of your family within a few clicks on your dashboard. What makes Chamspy Pro distinct from the above apps include:
Act as a real-time family locator to track the location of your family via a phone number (Note: You can set geofence if you are an iOS user)
A phone spy app to monitor social media of your family member, especially your underage kids
Record call logs and spy on contacts book, you can grasp who is connecting with your family most frequently
Manage SMS
Have look at a to-do list stored on the Calendar
Remind you of a SIM card change
Turn on the stealth mode, your family will know nothing about your tracking
With an array of fancy features, you will be able to guard your family both online and offline. If you are looking for a tool beyond a family locator, you can choose this robust phone spy app which enables you to monitor the online phone activities of your family members.
Compatible on: Android & iOS
Cost: only $0.99 for your trial period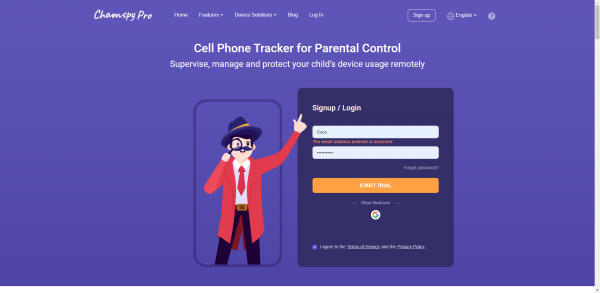 Alternative 4: Femisafe
Femisafe is one of the most reliable cell phone spy apps, for it has conducted all-rounded protection on your kids' digital life. You can benefit from Femisafe in the aspects containing:
Tracking the whereabouts of your family, and then you can dispel the unease of your inner heart.
Render you with a driving report which can help you have an overall picture of your teen driver
Filter the improper web pages for your family, especially for your underage children who lack self-protection awareness
Check location history, leading you to trace the footprints of your kids
Set limitations on screen time, preventing your kids from addiction to the Internet
Get access to browser history, and then you can know more about the websites your family has ever visited
Compatible on: Android & iOS
Cost: Free
As smartphones have been integral parts of people's life, online family safety should be also a part of family life security. Therefore, a family locator should be a must for every modern family. Femisafe is one of the worthy phone spying apps for your family.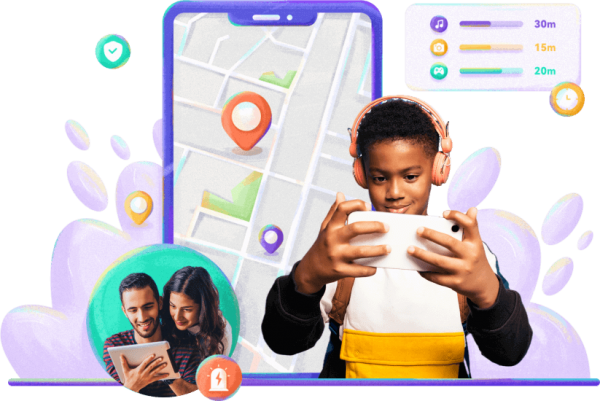 Final thoughts:
Here we have listed the top four alternatives of Life 360. They make your family life relaxed and easy, and you can make your family monitoring remote and hassle-free with these phone spy apps. Just choose what you need according to your demands! You can tell us about your option below and we are happy to see your comments!