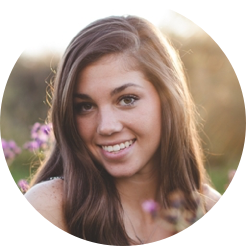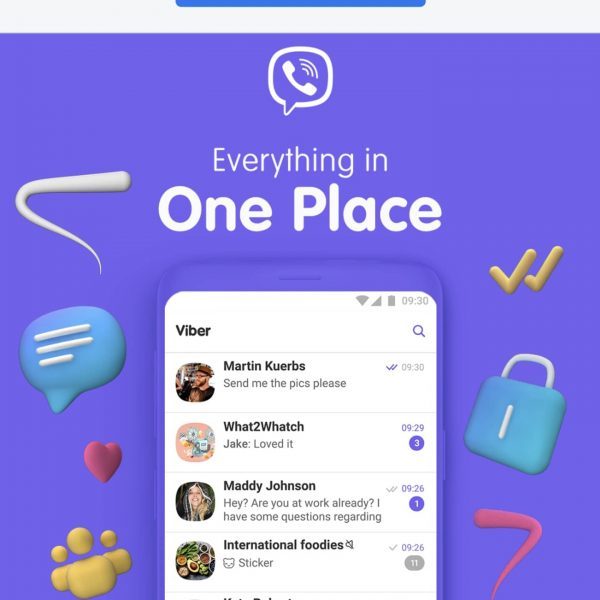 In the modern world, people are not using conventional communication ways. Instead, instant messaging apps like Whatsapp, Skype, and Viber are tread, and people are more inclined to use these platforms for daily information exchanges. Viber, a rising messaging and calling social platform, is accumulating an increasingly larger user base. The popularity of Viber makes it necessary for you to view or monitor someone's Viber messages. If you are searching for a workable way to track Viber messages, this post will be a godsend for you for it will offer proven ways (using a Viber tracker app) to view others' Viber messages undetectably. Let's have a look at them!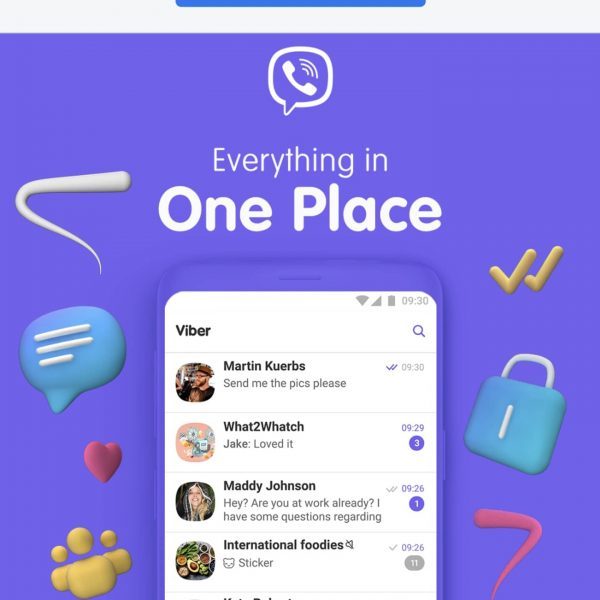 Why should you spy on others' Viber Messages?
As one of the main communication social platforms for youngsters, Viber has carried numerous and different kinds of information. Therefore, you might view others' Viber Messages based on:
Parental control: Children are in the stage of emotional vulnerability, making them easier to be the targets of cybercriminals. Kids might share their private information, and leak their passwords or house address to strangers, which might lead to unexpected aftermaths. Therefore, parents can track Viber activities for further development of kids.
Employee monitoring: Companies might be easier to become the victims of data breaches or information leak on social messaging platforms. Therefore, it is necessary for enterprises to keep a close eye on Viber messages.
Catch a cheating spouse:  You should be more prudent if you spot that there are some unusual signs of your partner. The Internet has made cheating more cost-saving and easier than before. Hence, viewing their Viber messages can help you reveal the truth.
The reasons why you should track one's Viber might differ, but you should track it legally:
Monitor the online activities of your underage kids
Get the prior consent of your target
It can be a great thing for you to protect your loved ones and uncover the truth, but you should do so without breaching the law!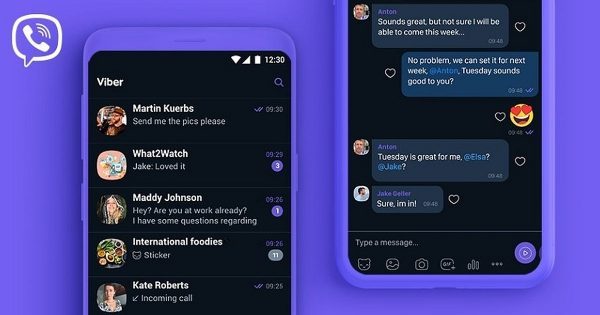 How can you view others' Viber Messages?
As you have known that tracking Viber can deliver much important information, and we should know how to view others' Viber Messages. Here we offer several ways for you, to help you to realize your goal without their knowledge!
Method 1: Reach their cell phones-the most conventional method
Let's start from the most conventional way. If you want to fetch the cell phones of your kids or spouses, it can be much easier for you might spend spare time with them. It's recommended that you should get access to their cell phones when they don't carry their cell phone. You can get their cell phones when they are taking a bath or sleeping, etc. If you are brave enough or you keep a good relationship with your target, you can ask their permission. However, the substantial obstacle is that you should enter the exact password of the cell phone. It won't be a difficult task for you if you are familiar with your target. You can try to match the passwords such as:
Their phone number
Their birthdays
Days of big events
Advantages of this traditional way:
You can get access to all the information on the target phone
Flaws can also be obvious as well:
You need to have physical touch with the target phone every time you want to view the messages
Know the password of the target cell phone
It can be the most direct way, but it might be intractable for you to fix the above flaws. Is there any easier and more time-saving method? Here it is!
Method 2: Viber tracker-A modern and discreet way
The modern generation has more powerful tools to monitor Viber messages-Viber tracker. A Viber tracker can give you an entry to one's Viber messages effortlessly. In most circumstances, you are supposed to have physical access to the target phone and install the application on the device. Then, you are just ready to monitor the Viber messages on your control panel. You will no longer need the target phone once the app has been installed on the cell phone. In addition, the target won't know that you are monitoring their Viber messages. Here we pick two reliable Viber spy apps for you:
Tool 1: Snoopza
Snoopze is one of the best Android Viber spy apps enabling you to track Viber for free. You can enjoy different features with this app:
Track social media platforms including LINE, Instagram, WhatsApp, Viber, Facebook, Skype, Snapchat
Trace phone location in real time
Monitor call records
View text messages and telegram
Browse the Internet history
Have a screenshot
Spy on cell phone activities on a hidden status
As a Viber spy app, it is ready to help you:
Keep tabs on the number and name of a sender
Spy on Viber messages
View call logs on Viber
Record the time stamps and date
Get access to the photos and pictures your target sends and receives
Some improvements can be made:
More monitoring of social platforms
Just support single platform-Android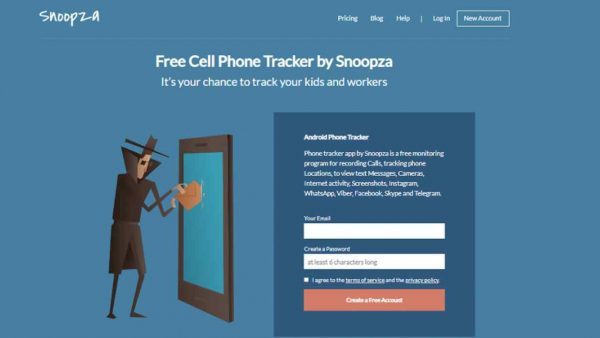 Tool 2: Chamspy Pro
Chamspy pro is another Viber track app with a wide range of functions. You can enjoy the above 20 features with the Viber tracker:
Spy on social media apps like Snapchat, Whatsapp, Instagram, Viber, Line, Kakao, Kik, Skype, and so on
Track call logs including incoming and outgoing calls
Pinpoint the real rime location
SIM card replacement notification
Have a screenshot
Calendar activities monitoring
Photo gallery checking
It is packed with a wide coverage of features and gives you complete control over the Viber of the target device:
All sent and received messages on Viber can be accessible to you
Read the deleted Viber messages
Track Viber by getting date and time stamps
Know about the number and name of the sender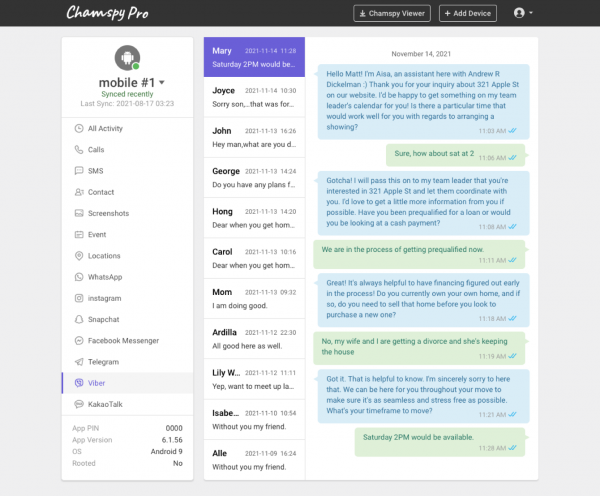 You can benefit a lot from this fancy Viber spy app:
Over 20 functions in the all-in-one stop application
Stay your tracking undetectable
Have complete control over the target phone via a few clicks on your control panel
High-quality and guaranteed service
Let's see what makes Chamspy pro stand out from massive Viber trackers:
Being brimmed with diverse functions
Work on both Android and iOS
24/7 support for you to resolve problems
Chamspy Pro is here to dispel your worry and unease about the cell phone trackers for it has given you a trial period. Only if you are satisfied with the service will you renew the purchase.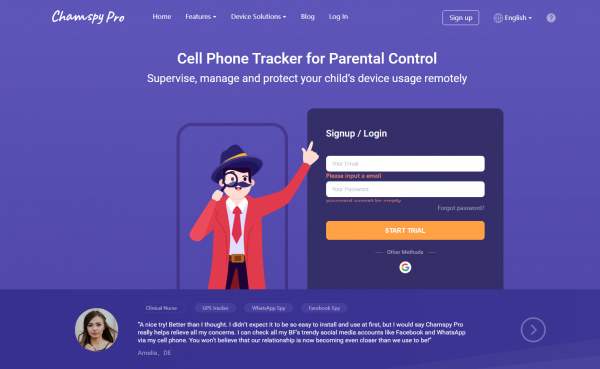 More to think: How can you choose the best Viber tracker?
Before you decide to pick up the Viber spy app as well as the , you should check the following essential or basic criteria:
Support Android and iOS
Diversified functions
Workability in a stealth mode
Price and quality
After-sale customer support
Online comments from users
You should store up these considerations to make sure that the spy app is worth your money!
Conclusion:
We are sure that you have known more about the Viber messages and some Viber trackers. Just choose your pick and discuss it with us in the following comment bar! We welcome all your comments!